Future Security Summit Speakers
Ana Izar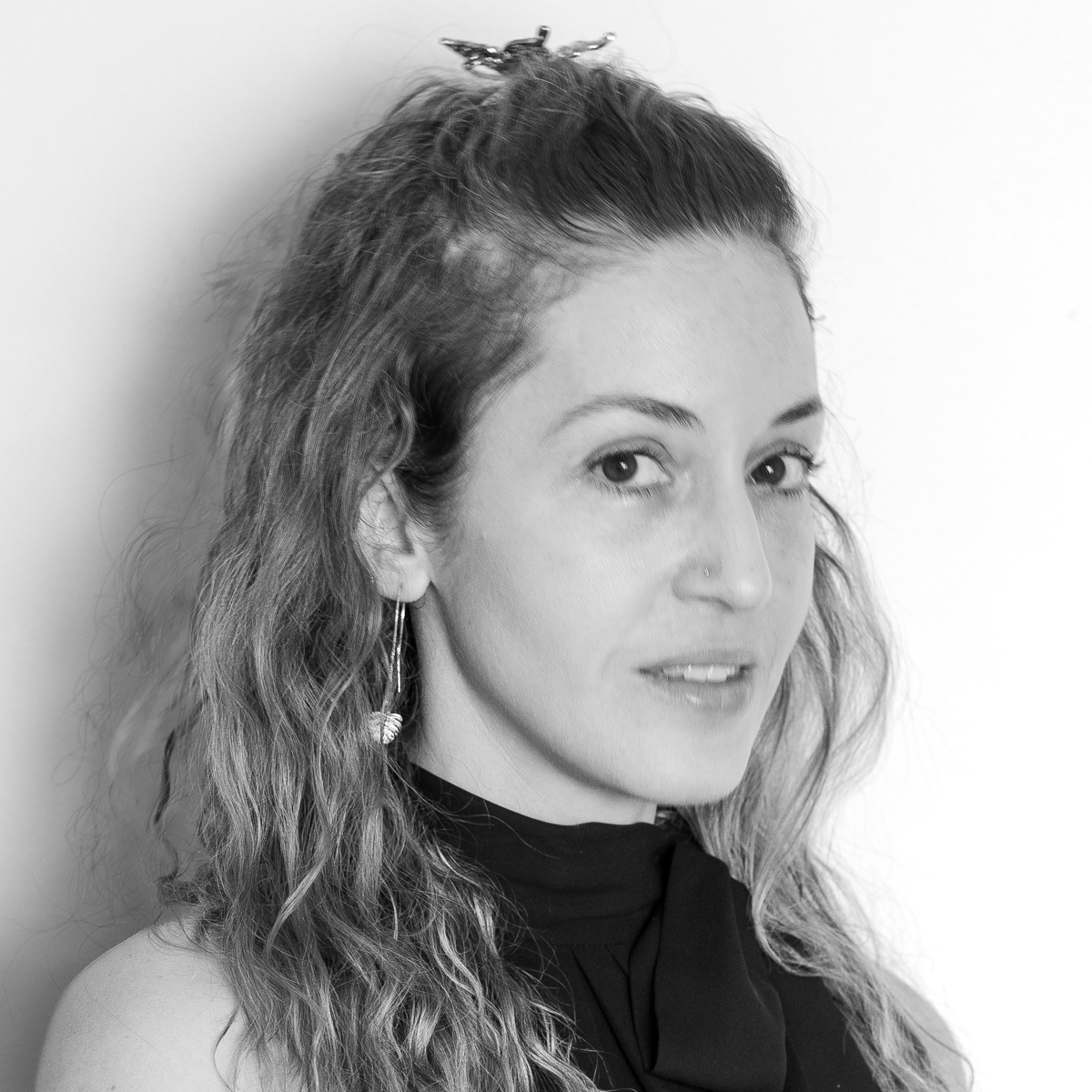 Ana Izar is an international civil servant with over fifteen years of experience in the areas of peace and security, conflict prevention and resolution, international diplomacy, human rights, disarmament, and counterterrorism. She has served for the United Nations for over a decade in a variety of assignments, including in the field, at United Nations Headquarters, and with the United Nations Office at Geneva. She is currently the Head of the Victims of Terrorism Unit at the United Nations Counter-Terrorism Centre (UNCCT) of the Office of Counter-Terrorism (OCT), where she leads the implementation of the United Nations Global Programme on Victims of Terrorism.
Throughout her career, Ana has led the implementation of a wide range of programmes in priority areas of engagement for the United Nations, such as the prevention and countering of violent extremism and terrorism; youth engagement and empowerment; protection of civilians in armed conflict; women, peace and security; children's rights; non-proliferation of weapons of mass destruction; disarmament, demobilization and reintegration; and dialogue and negotiations. She also has extensive experience as a political analyst, building international partnerships, and mobilizing political support for the implementation of United Nations peace and security mandates.
Having completed graduate and postgraduate degrees in the field of communications and public relations, Ana also held a number of positions in the areas of communication, journalism and media relations prior to joining the United Nations.
Ayad (Ed) Sleiman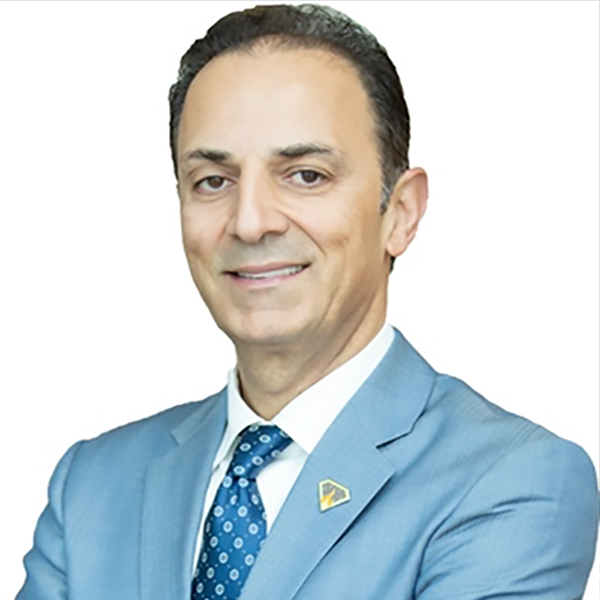 Ayad (Ed) Sleiman is the Head of Special Projects and former Head of Information Security at King Abdullah University of Science and Technology (KAUST) with previous responsibility for managing the university and city cybersecurity function as well as capacity building with focus on diversity and inclusion in Cybersecurity. He has over 38 years of experience in the IT industry.

Prior to joining KAUST, Ed worked in security program management, executive management, and deployment of country-scale security management systems at several companies, including Science Applications International Corporation (SAIC), Informobiliy, Inc., The Orkand Corporation, and CACI among others. Notable is his almost a decade as the Chief Information Security Office of KAUST.
Abdulrazaq Alenazi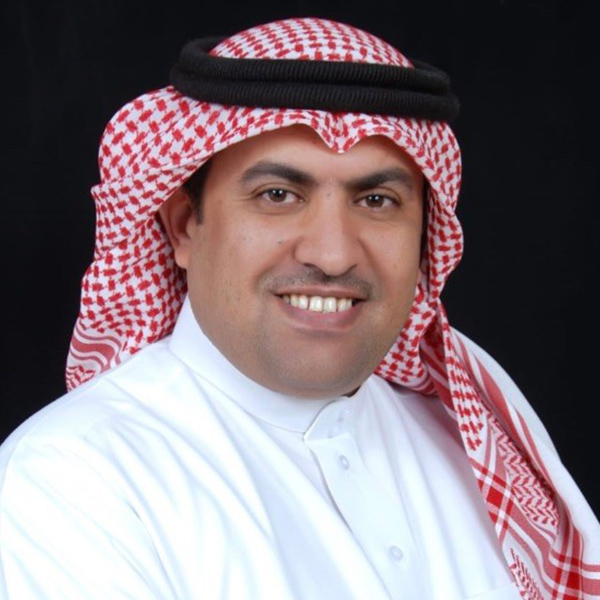 Abdulrazaq Alenazi is a Computer Sciences Diploma Holder with an acute interest for security always. Started the career with Alshaya Company in Starbucks. Abdulrazaq has 15+ years of experience in safety and security. Key areas of expertise are assets control, investigations, crisis management and fire safety management. He has worked across organizations like Starbucks, Debenhams, FedEx, SMSA, The Ritz-Carlton and JW Marriott.
Dr. Abdulrazaq Al-Morjan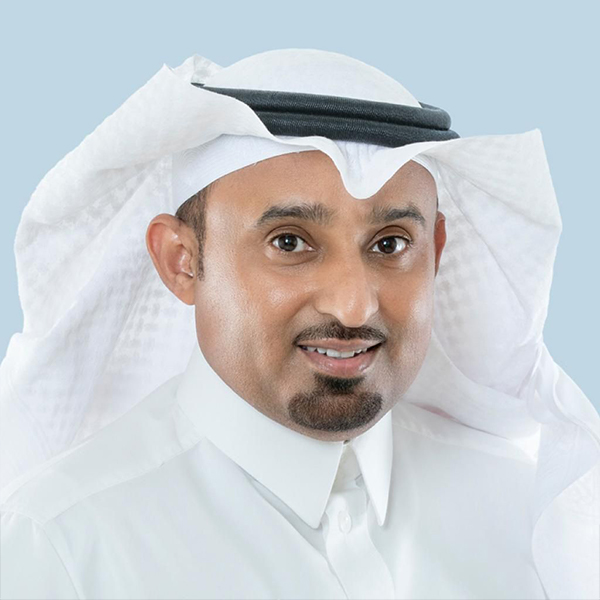 Dr Abdulrazaq Al-Morjan is Executive Director of the Center of Excellence in Cybercrimes and Digital Forensics (CoECDF) at NAUSS. He is Co-Coordinator (pro tempore) of the INTERPOL Global Academy Network and Chair of the ITU Center of Excellence, Arab region, for 2022. He was a Crime Research Centre (CRC) advisory board member at the Ministry of Interior (MOI) in Saudi Arabia, where he spent two years on secondment to MOI as a Senior Advisor at the CRC and established the Tech-crimes and Research Division as a part of the Vision2030 project to reduce cyber-enabled crimes. Before Joining NAUSS, he was Head of the Security Systems and Technology Department at King Abdullah University of Science and Technology (KAUST). Dr Abdulrazaq is well regarded Digital Forensics Expert and academician, experienced in Saudi Arabian educational sector, well known for digital investigations and security systems. He has investigated 800+ digital forensics cases related to fraud, intrusion detection, data leakage and intellectual property. He serves as a trusted advisor to government entities, assisting in developing and implementing projects and policies of the organization's vision and interests.
Abdulrahman Al-Nimari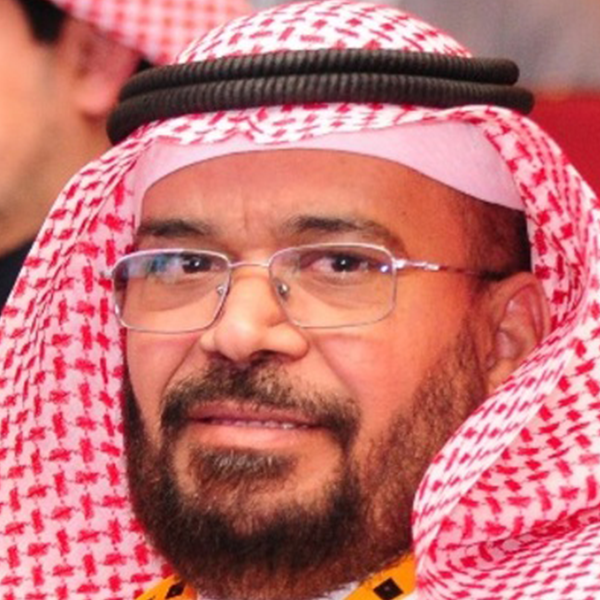 A self-motivated renowned cyber security expert and a frequent conference speaker with more than 25 years of IT and cybersecurity experience.
Al-Nimari was awarded the Arab Social Media Cyber Security Influencer Award for 4 consecutive years 2019-2022 by the Arab Cyber Security Conference in Cairo. He was also among the top 2022 IFSEC Global Security Influencers.
Al-Nimari played different roles, in government and private sectors, in different IT and cyber security fields: Network/System Administration, IT Management, Cybersecurity Consultation and Architecting. Always working to advance cyber security and contribute to community.
He holds industry standard cyber security and project management certifications: CISSP, CISM, CCISO, PMP, GSEC, GCIA, GCIH, GCUX, GREM, GICSP, BCVRE
Ahmed Al Dammas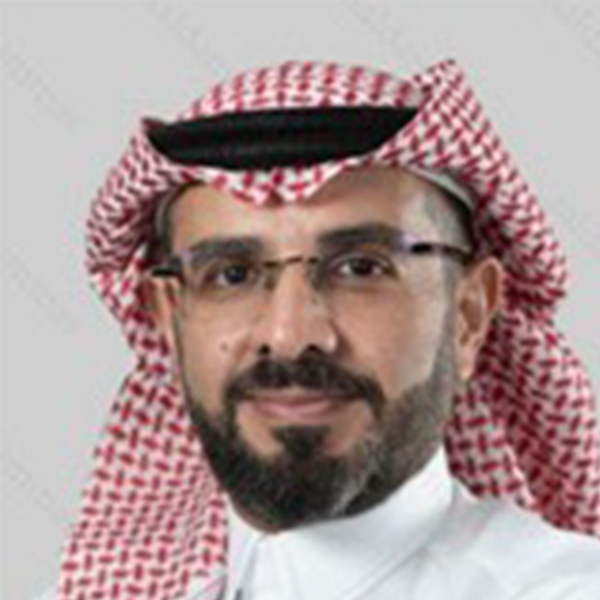 Chief Data Management, Cybersecurity and Risk Officer, Awarded as the best CEO of cyber security in the health sector for the year 2022, Vice President of the Cyber ​​Security Committee for the Health Sector, Head of the Cyber ​​Security Team for the Naphis Program, Head of the Cyber ​​Security Team for the Private Health Sector. Cyber ​​security consultant at Center of Excellence for Information Security, in King Saud University. Experience of more than 26 years in the field of information technology, focusing on information security, international information security standard such as ISO 27001.
Adel Mohamed Darwish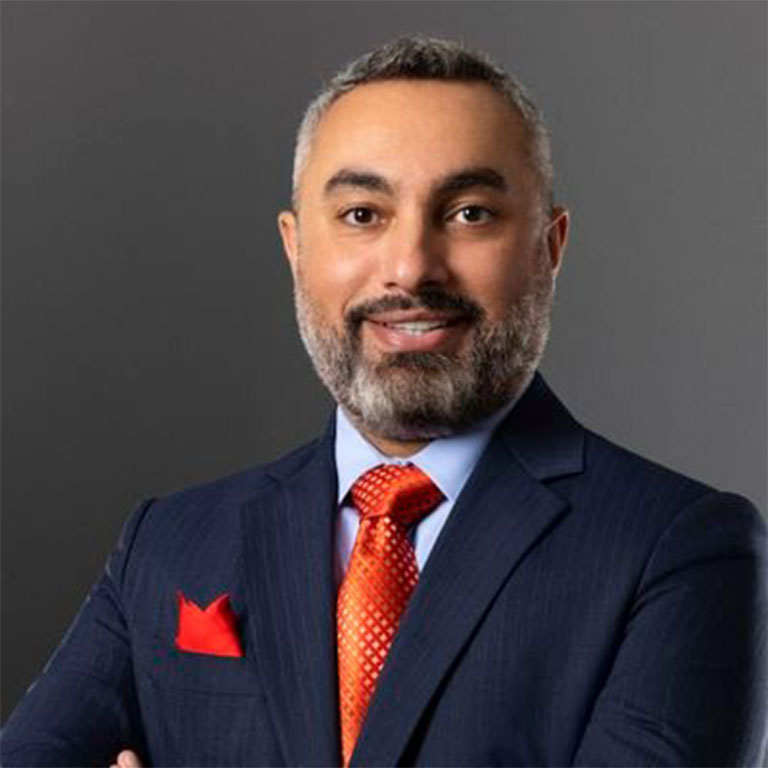 Mr. Darwish, Director, Regional Office of the International Telecommunications Union (ITU) for the Arab States, covering 22 Arab countries, has more than 20 years of experience in the field of ICT and telecommunications, spanning previous job positions at an incumbent operator, start-up operator, and regulator. In his different roles, Mr Darwish has been involved with international relations, not only in the ITU, but also in organizations including ICANN, GSMA, the GCC Council, the League of Arab States, Arab Regulatory Network (AREGNET), and SAMENA Council.
Based in Bahrain, Mr. Darwish has held leadership positions in major conferences at the ITU and outside. He is known for his leadership of the GCC Council Roaming Working Group from 2009 to 2020, during which time the group achieved a major reduction in roaming rates in the region. Mr Darwish was also active in international bilateral projects and negotiations both within the Arab region and beyond.
Mr. Darwish, with the experience from both private and public sectors, is committed to strengthening regional ICT evolution as well as further enhancing the role of the ITU at the Arab regional level, coordinating globally with other regions. His vision is to help achieve an information society, empowered by the interconnected world, where telecommunication/information and communication technologies enable and accelerate social, economic and environmentally sustainable growth and development for everyone.

Ahmad F. Alahmadi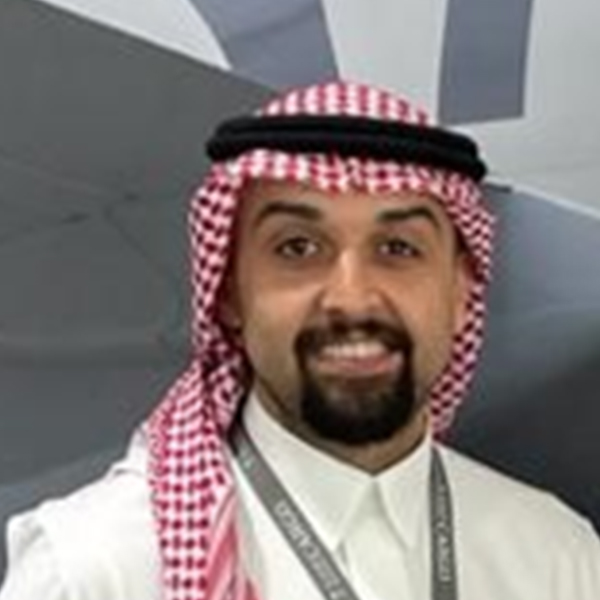 Saudia Cargo's Aviation Security Manager since May 2023, with over a decade of experience in the aviation industry and hold multiple IATA certifications in security management, audits, and quality control.
Ahmad F. Alahmadi's core competencies are ensuring security compliance and risk management of the cargo global operations, covering the EU/UK security schemes (ACC3/RA3), the ICAO PLACI (ICS2) requirements, and the security controls for the carrier and the GHA service providers. He conducts security risk assessments, audits, and awareness campaigns, and also partner with internal and external stakeholders to facilitate the cargo operations worldwide.

Alahmadi is passionate about creating a security culture within the organization and contributing to the vision 2030, which aims to enhance the countries global competitiveness and position as a secure cargo HUB. His mission is to ensure the safety, security and integrity of the cargo supply chain and deliver value to our customers and partners.
Bandar N Al-Harbi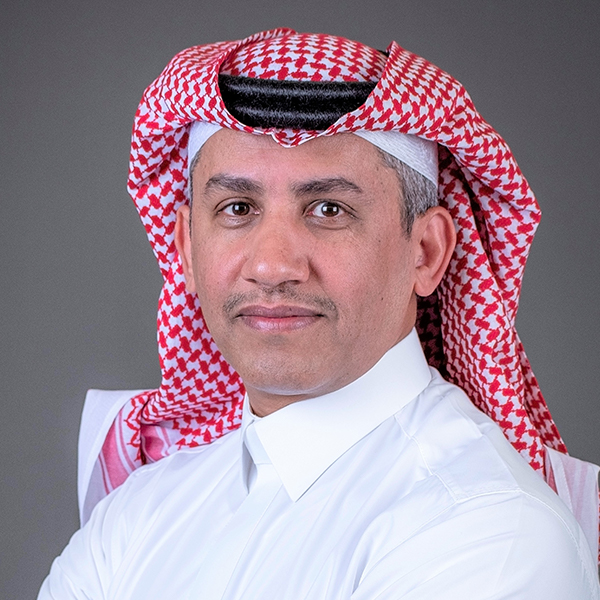 Results-driven safety and security leader with a track record of over 20 years in safeguarding employee well-being, conducting comprehensive risk assessments, devising robust emergency response strategies, and ensuring the protection of valuable assets. Proficient in the development and implementation of protocols, adept at leading high-performing teams, and skilled in effective stakeholder communication. 
Baj Bharj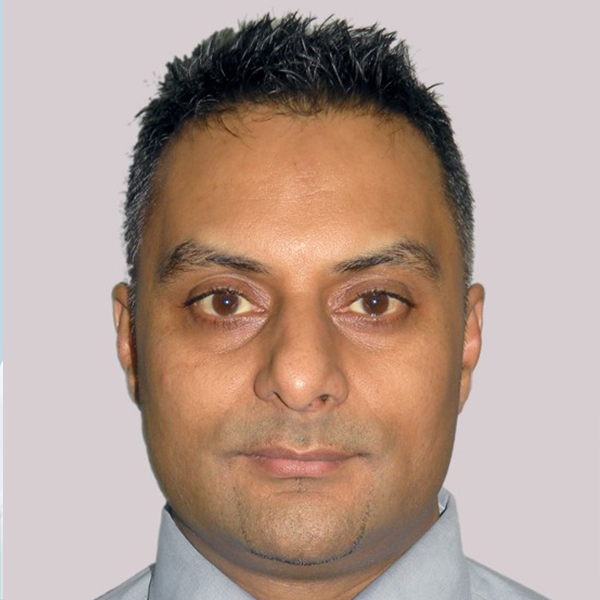 An enthusiastic & dedicated Health & Safety Professional Leader with extensive experience & competencies accomplished over 38 years across a wide range of FMCG industries. Having exceptional skills to promote workplace health and safety to cultivate a safety culture within organization. Facilitating and fostering a shared set of values, beliefs, and attitudes around safety that are supported and reinforced by the organization's strategies policies and practices. Excellent interpersonal skills in creating a safety culture by communicating the importance of safety, setting clear expectations for safe behavior, and consistently modeling safe practices by displaying visible leadership.
Craig Ross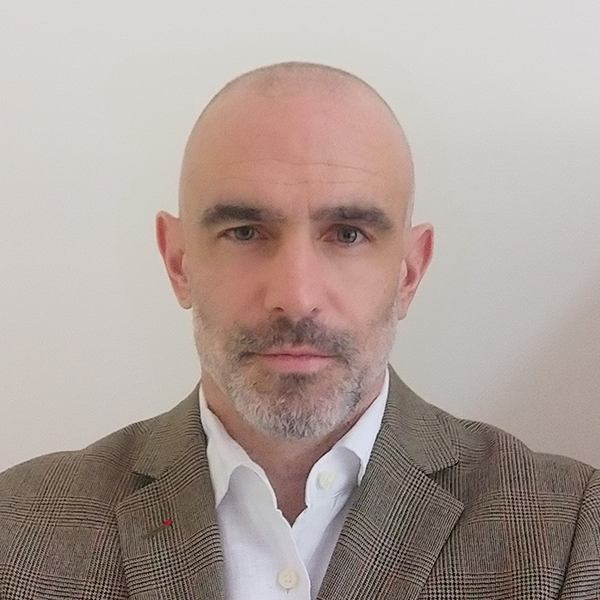 Craig Ross, CSMP, MRICS, MLitt, MSyI is the Senior Manager for Safety and Security at Diriyah Gate Development Authority, the Saudi Government entity responsible for developing historical Diriyah.
Craig was originally an engineer, specializing in historic building developments, before joining a specialist unit in the UK Armed Forces. He has since studied a Masters Degree, focusing on terrorism and cultural heritage, and worked all over the Middle East as built environment security lead for the RICS and WSP. Craig joined DGDA in September 2022 and is currently advancing PhD research in terrorism and protection of cultural heritage at CSTPV in St Andrews.    
Charlie Grayson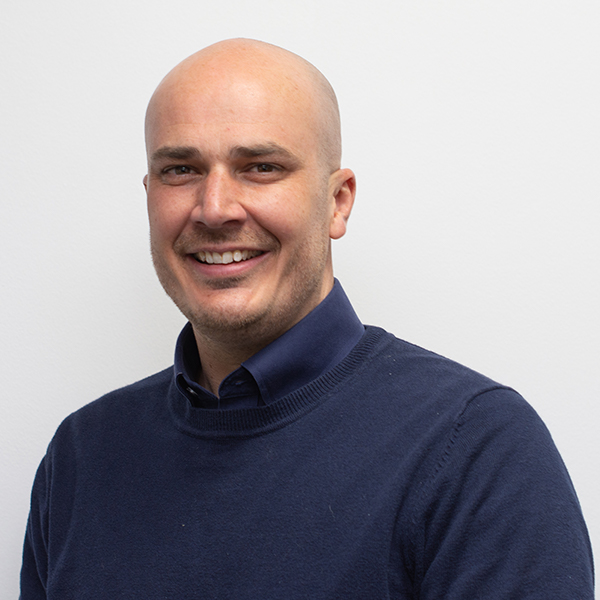 Experienced Head Of Commercial Development with a demonstrated history of working in the professional training & coaching industry. Skilled in Negotiation, Management, Business Development, and Business Process Improvement. Strong support professional with a BSc focused in Science (Sport Studies) from University of Teesside.
Dr. David Rubens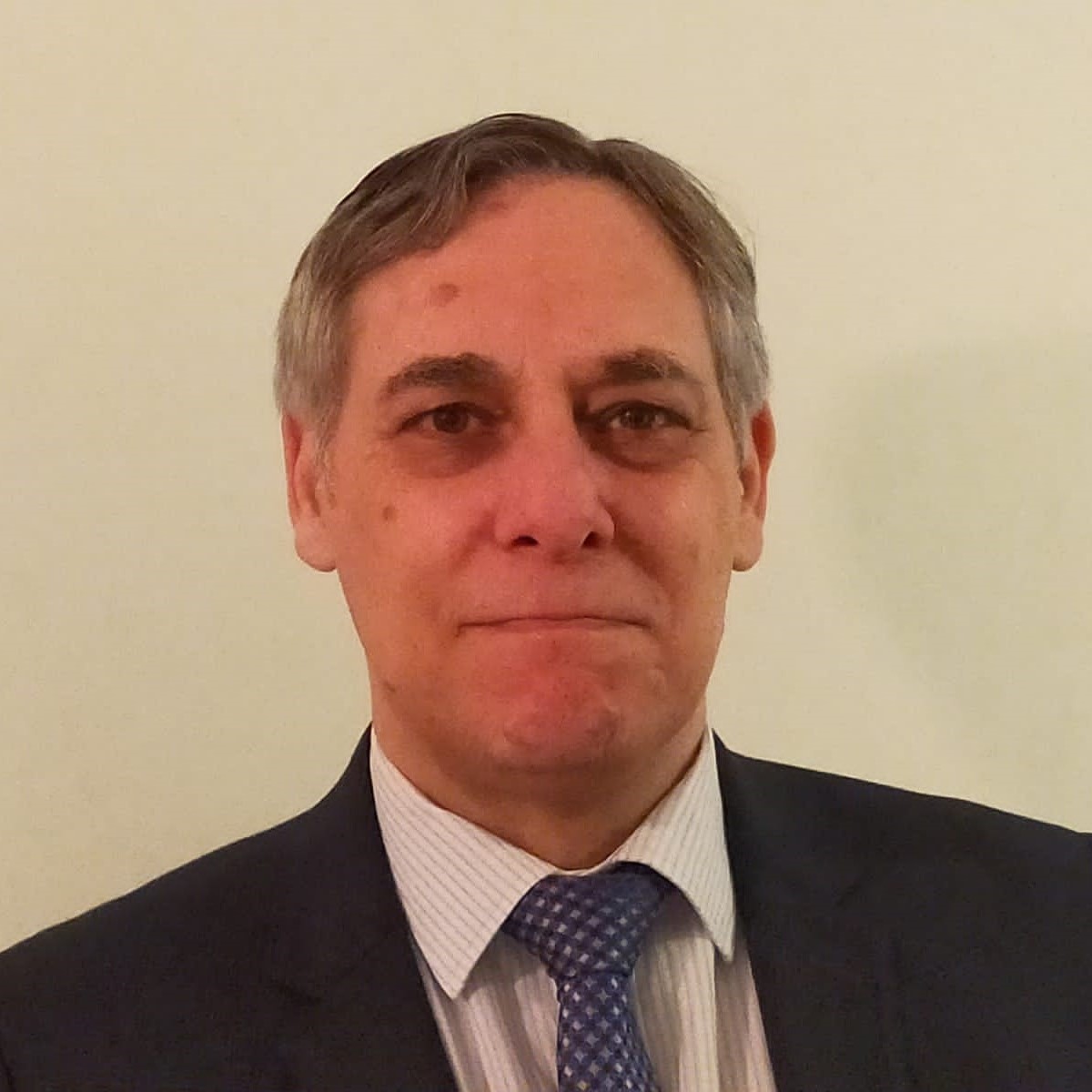 Dr David Rubens is Executive Director of the Institute of Strategic Risk Management (ISRM) and CEO of Deltar Group, a global provider of strategic crisis management programmes and consultancy services. He is a recognised global authority on strategic management of complex events, and has over 30 years experience working with government agencies, multinational corporations and NGOs in modelling, preparing for and engaging with the complex risks that the world is currently facing.
David is a member of the UK National Preparedness Commission, is a Professor in the United Nations University European Centre for Peace and Development where he is Director of the Strategic Risk and Crisis Management programme, and is on the Advisory Board of numerous global organisations. He is a former member of the UK Critical Infrastructure Resilience Executive Steering Committee as a Subject Matter Expert for the strategic management of complex crisis management, and was voted the IFSEC No 1 Global Security Thought Leader of 2019. David is the author of an introduction to the academic side of strategic risk and crisis management 'Strategic Risk and Crisis Management: A handbook for modelling and managing complex risks', published by Kogan press in February 2023. 
Feras Al-Dossary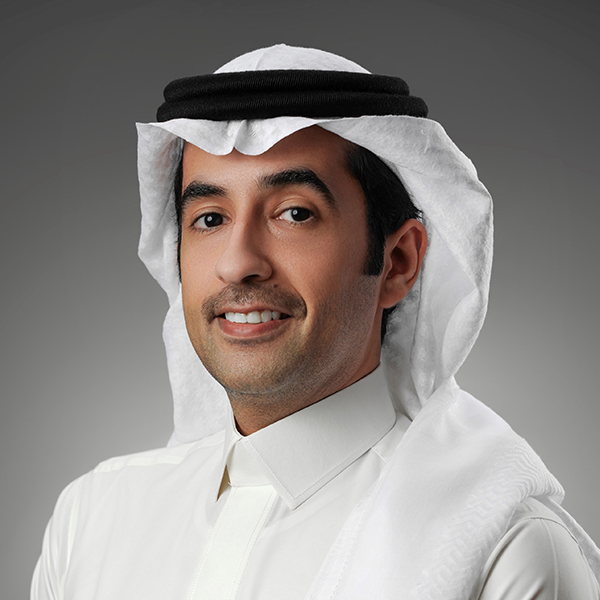 Engineer Feras Aldossary is leading Aramco's Industrial Security Digital Transformation Office. Feras was appointed to his current role in December 2021 due to his unique and diversified experience in the industry. In his current role, Feras has received the prestigious Saudi Aramco Excellence Award for implementing End-End Digitization Model. In addition, Feras is assigned as the organization SME for scouting the market and evaluating emerging technologies in the security business domain. Prior to this, Feras held several management positions in a variety of domains, within Industrial Security, including Manager of Systems Support, Technology Solutions, Security Operations and Security Training.
Feras joined the company as a business system analyst, responsible for critical security systems administration. During his career he has achieved several distinguished certifications, including Harvard's Emerging Leadership Program. Feras holds a Bachelors' Degree in Network Engineering from King Faisal University.
Fatimah Aljulaih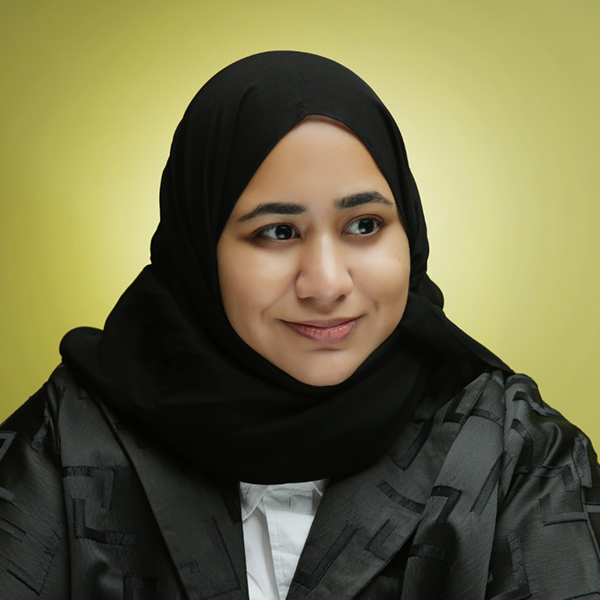 Fatimah Aljulaih is a passionate Saudi visionary Cybersecurity leader with over ten years of experience in the Cyber and Information Security industry. Her experience spans across local and international organizations in various industries., including public and private sectors in the GCC region, including KSA, UAE, and Bahrain. 
Currently, she is heading the Cybersecurity department at AlUla Development Company (UDC), leading and developing the cybersecurity agenda and capabilities. Previously, Fatimah was the Head of Cybersecurity at OXAGON (NEOM Industrial City) and worked in Cybersecurity Consulting and the banking industries.
She is currently an EMBA candidate at the prestigious (MBSC) Prince Mohammed Bin Salman College of Business and Entrepreneurship. She holds multiple cybersecurity professional certificates from various international institutes and organizations, such as SANS GIAC and ISACA. She also holds Executive Certifications from INSEAD Business School, Harvard Business Publishing, and a CISO Executive Certificate from Carnegie Mellon University.
Fatimah is a member of the SANS CISO network, Women in Cybersecurity Middle East, and multiple national and international organizations. She is interested in emerging technologies, leadership, talent development, and women empowerment.
Hoda Alkhzaimi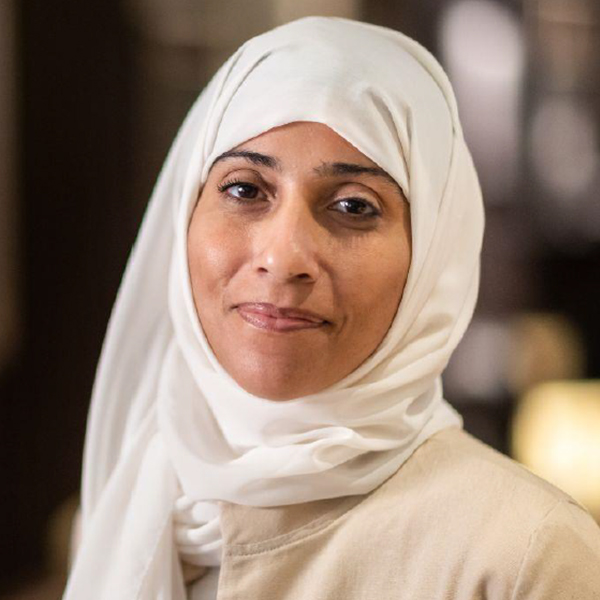 Hoda Alkhzaimi, a visionary leader with over 17 years of experience in industrialization, economic development, and greenfield projects, has made a significant impact on the global technology landscape. With a focus on disruptive and emerging tech investments, she has helped shape the future of science and technology development for both local and international markets. In this article, we delve into Hoda Alkhzaimi's illustrious career, highlighting her achievements in various domains and her commitment to fostering innovation and sustainable development.
Dr. Alkhzaimi's educational journey is as diverse as her professional endeavors. She holds a Ph.D. in Cryptology and Cryptanalysis from the Technical University of Denmark (DTU), a Master of Science in Mathematics, Cryptology, Information Security, and Coding from the National School of Computer Science and Applied Mathematics of Grenoble, and a Master of Laws (LLM) in International Business Law with a focus on impact investing from Sorbonne Université. Additionally, she has completed a certificate in Circular Economies from the University of Cambridge and studied Investment, Finance, and Strategy at London Business School.
Iain McIntosh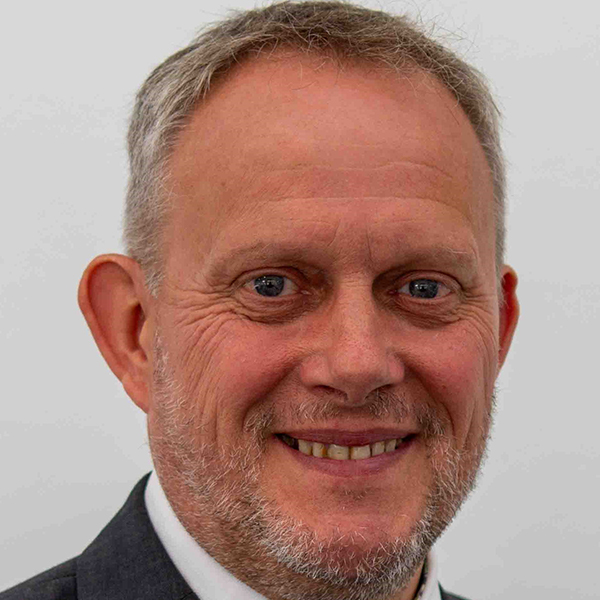 Experienced international sales and business leader. Demonstrated ability to achieve success and deliver improved results across multiple markets, both personally and on behalf of clients. Demonstrable track record within highly competitive industry sectors, skilled in Negotiation, Management, Business Development.
Jamal Al Amri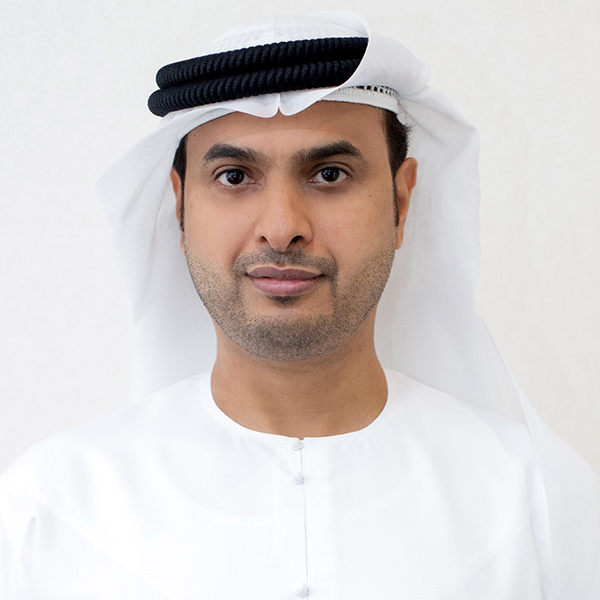 Jamal Al Amri, graduate from Dubai university since 2006 as a Business management. Al Amri has more than 22 years of experience in the field of security industries. He gained his experience working in Dubai police - department of protective system since 2001. Jamal joined Security Industry Regulatory Agency since 2017, and he held his current position as a Director of Corporate Communication Department.
Joe Stanley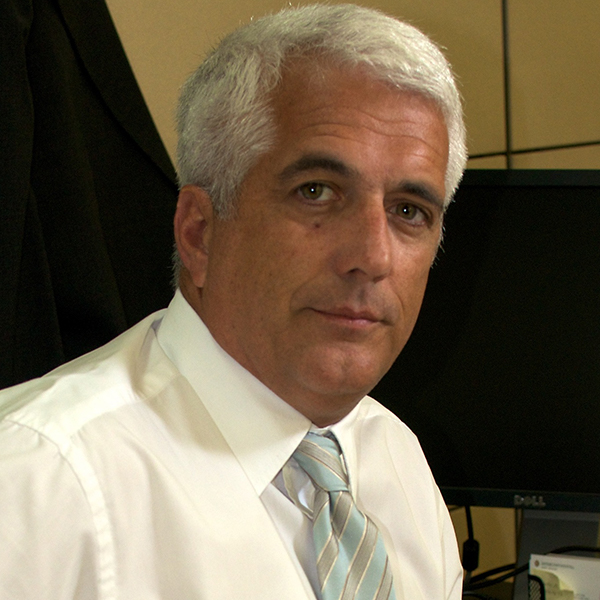 Joe Stanley has extensive experience leading and managing business operations internationally in a broad range of business activities that include all aspects of operational management; security, information technology, budgeting, human resources, contracting, and training management. As the Managing Director in Riyadh, Saudi Arabia, Joe is focused on supporting all DARSAS programs and expanding and executing business services in Security Guarding, Digital Security, Cyber Security, Information Technology markets. Joe partners with Mawarid Program Management to achieve Corporate, Group, Business Unit, and Programs goals and objectives. Joe provides subject matter expertise in all areas of GCC Business Operations to implement Program and International Business objectives providing in-country full spectrum business management and leadership support. Joe also serves as the Chairman of the local Chapter of the U.S. State Department's Overseas Security Advisory Council (OSAC).
Joe joined DARSAS after transitioning from ManTech International Corporation Saudi Arabia Programs from 2016 through 2023. Previously Joe served as the Director of Business Operations for AGT International in ATS Group Abu Dhabi, United Arab Emirates and prior to that Joe was in Riyadh, Saudi Arabia where he managed and lead aspects of business operations that included quality assurance, compliance, safety, and all aspects of security.
Kevin Graham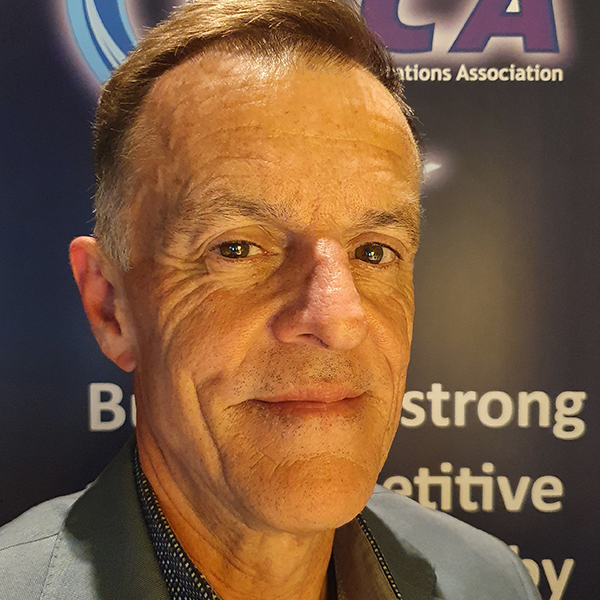 Kevin Graham - CEO of TCCA, former founding chair and director, Australasian Critical Communications Forum Ltd (ACCF), managing director Global Digital Solutions P/L.
Kevin is a communications industry expert with more than 40 years' international experience in engineering, sales and marketing, management, advisory and Board roles for private and public companies across APAC, the USA and Europe. He has 20 years' experience in providing advisory services to telecommunications sectors including critical industries, resources, government, public safety, transport and utilities. Kevin is founding chair/director of critical communication industry associations in Australasia (2000-2021), North America (2012-2015), past President Australian Radio Site Owners and Users Associations (now ARCIA). 
Muttahir Salim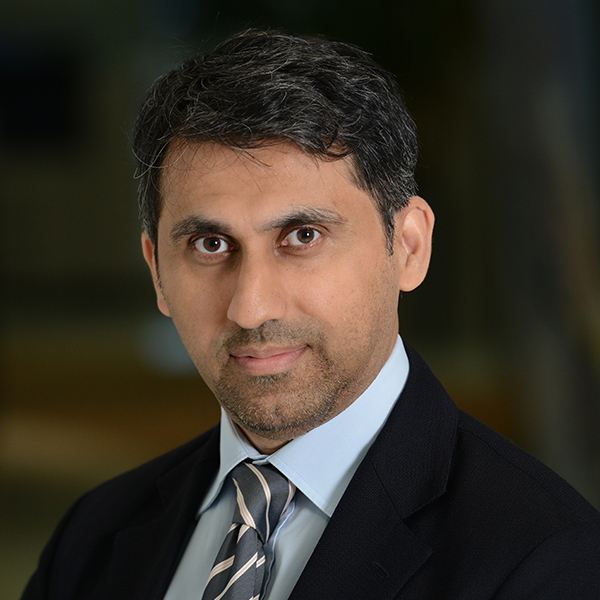 Introducing Muttahir Salim: a seasoned security expert with 25 years' experience, a Fellow at the UK Security Institute, and a decade of UK military service. His experience spans 15 years across the Middle East and Africa. Currently an Associate Director at Buro Happold, he leads the Middle East security practise out of Riyadh and Dubai working across a multitude of Saudi GIGA projects working towards blending technological innovation with physical security design.
Muttahir is a PhD Candidate at the Department of Security and Crime Science at University College London. His research leverages cutting-edge tools like geospatial analysis, social network analytics, machine learning and deep neural networks. His academic background features a Bachelors in Applied Physics and Master's in War Studies from King's College London, with a focus on terrorism and counter insurgency.
Beyond his security roles, Muttahir played an instrumental role as a founding partner in a pioneering mobile technology platform in Scotland (UK), which later achieved a valuation of USD 300M. With a story of dedication, tech acumen, and leadership, Muttahir is set to make a significant impact at the upcoming Intersec conference.
Maged Elkassaby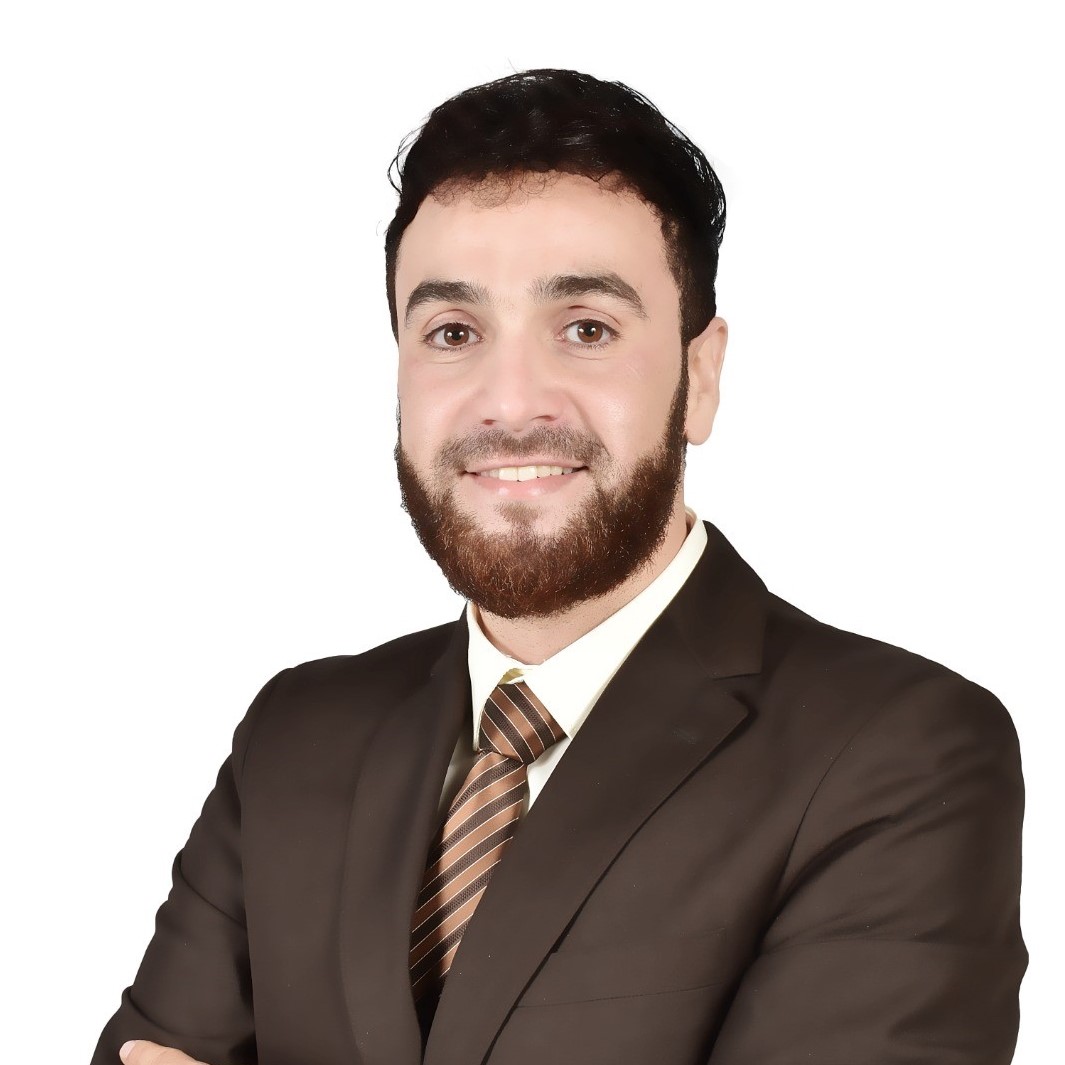 Maged Elkassaby is an experienced HSE Manager with a Bachelor's and Master's degree in Civil Engineering and Occupational Health, Safety, and Environment. He is a CSP and CMIOSH and an approved HSE trainer. With 16 years of HSE experience in mega projects across Qatar, UAE, and KSA, Maged has trained safety practitioners, introduced safety methodologies like the shout and show training method, and spoken at media events. He was a speaker at the 2022 Arab OSH Conference.
Dr. Mohammed Aladalah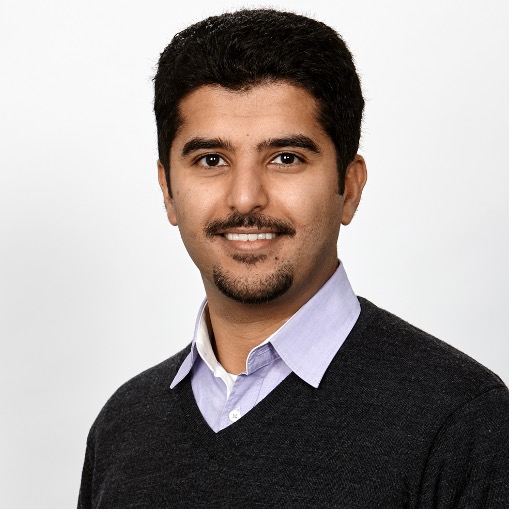 Dr Mohammed Aladalah  has more than twenty years of experience in the public sector and academia.He has implemented  and supervised many digital transformation programs in  Security, Artificial Intelligence, Internet of Things, Smart cities, and Data science. He Holds a Ph.D in behavioral economics and Artificial Intelligence and has a Masters degree in Information Systems from Monash University, Australia
Michael O'Connell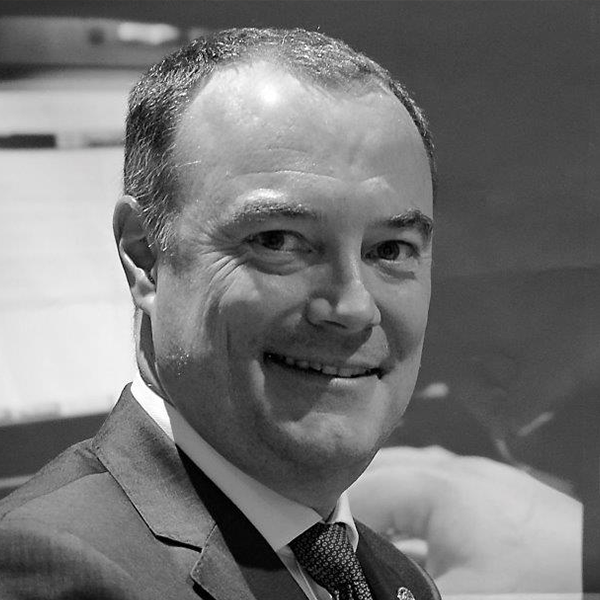 Michael O'Connell is an executive with wide international expertise based in the U.K.
As the founder of Critical Insights Consultancy Ltd (UK), he is active working across the globe with clients delivering insight, guidance, and leadership for their ethical use of AI. He has previously worked in a senior executive position in industry with NEC Corporation, and as a senior officer for UK policing and as Director at INTERPOL. He is recognised for his work in ethics and standards and is a Board member to several advisory and oversight committees, and recipient of many international awards for his service to policing.
He currently supports the United Nations Interregional Crime and Justice Research Institute (UNICRI) as a senior law enforcement expert, assisting in their development with Interpol of an AI toolkit for responsible AI innovation in law enforcement.
Mansoor Hanif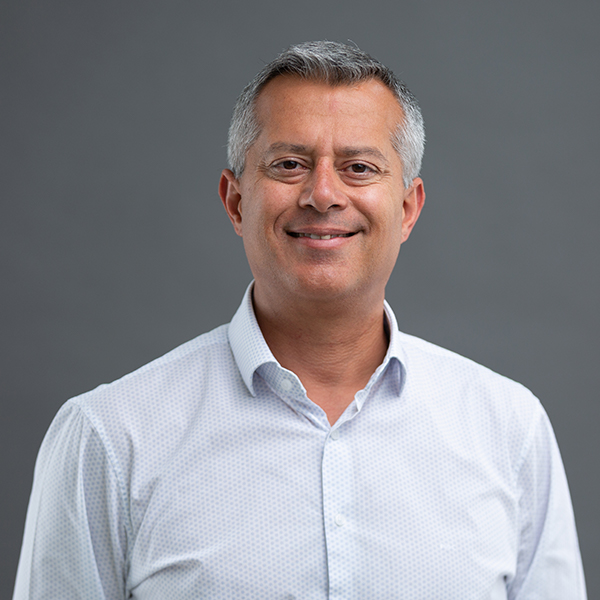 Mansoor leads Digital and Cognitive Solutions for THE LINE at NEOM. Previously he was Head of Infrastructure, coordinating the policy activities across Communications & Connectivity, Data Protection, Water, Energy and Mobility for NEOM. This role also included developing the NEOM Digital Master Plan and Data Strategy.
Mansoor joined NEOM in Feb 2020 as Interim Sector Head of Tech & Digital (T&D), setting up the T&D Sector. Following this, he was responsible for designing and sourcing the Fibre & 5G networks and subsea cables. From 2021 he led Emerging Technology for T&D: this included mixed reality, space, satellites, advanced robotics and human-machine interfaces, developing the T&D Metaverse strategy and leading R&D collaborations He negotiated the NEOM joint venture with OneWeb on low earth orbit (LEO) satellite connectivity and currently serves on its board.
Mansoor joined NEOM from OfCom, the UK telecom and media regulator, where he was Chief Technology Officer, overseeing the security and resilience of the nation's networks. Previously, he was Director of the Converged Networks Research Lab at British Telecom and held several roles at EE, the largest UK mobile operator, including the integration of the Orange and T-Mobile networks as Director of Radio. He also worked across Europe at both Orange in France and Spain and Vodafone Italy, overseeing the implementation of new technologies.
As an industry leader with nearly 30 years of technology experience, Mansoor has been actively engaged across the profession, holding positions as patron of the Institute of Telecommunications Professionals (ITP), on the Steering Board of the UK5G Innovation Network and the Advisory Board of the UK Satellite Applications Catapult. He currently serves on the Advisory Board of the University College London (UCL) Electrical and Electronic Engineering Department.
Mohammed Alzamanan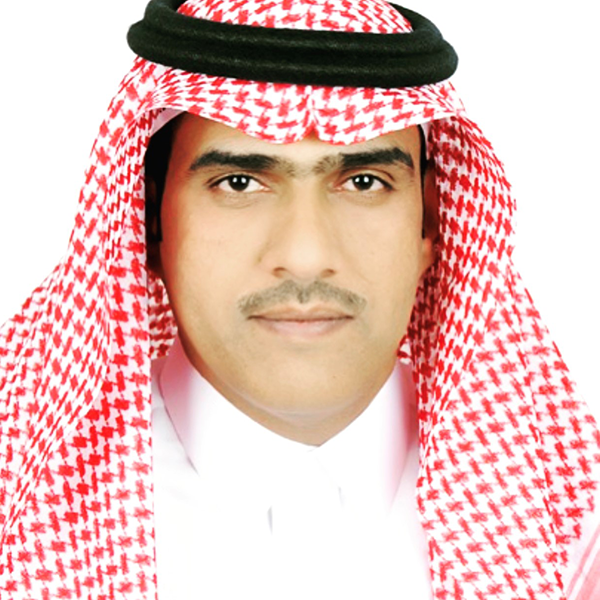 Mohammed Al Zamanan is an Emergency and Crisis Management Director within Diriyah Company, leading the Emergency Management team across the entire masterplan.
Mohammed has 25 years' experience assessing operational threats, building world-class teams, designing holistic approaches to resilience, risk, BCM, crisis, and enterprise Health and Safety systems. His work involves active engagement across a broad spectrum of stakeholders including C-suite executives, law enforcement, governmental authorities, project teams, contractor labour force etc., to ensure strategic and operational Crisis Management demands are delivered. Delivery includes, planning and managing critical risk, policies, procedures and delivering operations to diverse organization across varied risk environments, developing risk management strategies and applying corrective actions to effectively enhance operations. All of which has gained Mohammed a proven track record of developing, enhancing, and delivering projects, operational programs, risk and crisis management operations and crisis management leadership.
Mohammed holds a Master's degree in Emergency & Disaster Management from the University of New Haven, and a Foundation degree in Public Administration & Risk Management. Mohammed attended advance leadership programs including Senior Executive Leadership Fellow Program from Harvard University and obtained many professional and accredited certificates including global instructor in business continuity and crisis management from the Disaster Recovery Institute International (DRII), Member of Business Continuity Institute (BCI).
Dr. Nourhan N. Moussa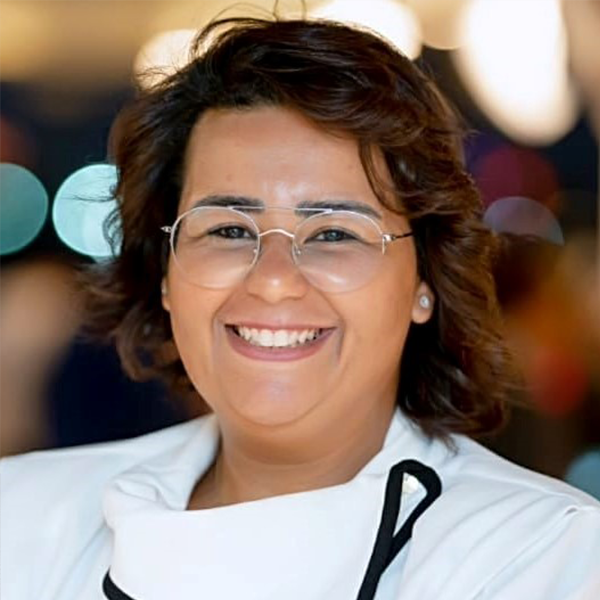 Dr. Nourhan N. Moussa is a highly accomplished legal professional with over 15 years of experience in the Egyptian legal system as a Law Professor and Legal Advisor. She has also gained international experience by working on several international projects with UN Women, UNDP, UNFPA, EU, and USAID. Dr. Moussa has worked as a Legal Consultant with the American Bar Association and The National Council for Women. Now she serves as the Managing Partner for AGM Consultancy; she has demonstrated her exceptional leadership skills and expertise in the legal industry. Her extensive knowledge and experience have earned her a reputation as a trusted advisor and consultant for governmental bodies, businesses, and parliament members. Dr. Moussa holds different degrees, enhancing her knowledge in Technology, International Law, IPR, and business.
Dr. Nasser Alamri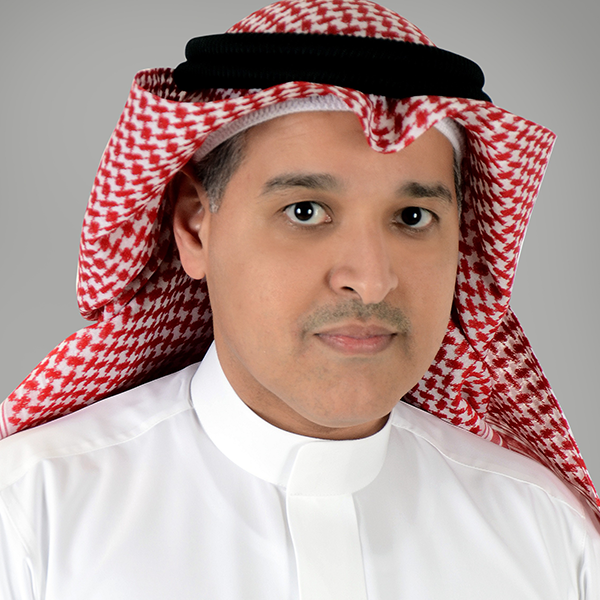 Dr. Nasser Alamri is the Cybersecurity Executive Director at Government Organization, with extensive experience in Cybersecurity and Digital Transformation with over 15 years. He is also an advisory board member in the Cybersecurity Next Forum.
Dr. Alamri has a wide experience in leadership roles and has contributed with his solid knowledge and expertise through various consulting services related to his fields. Between 2008 and 2023, he held various leadership positions and responsibilities such as GRC Senior Manager, Head of Information Technology Sector, building Digital Transformation Strategy, Cybersecurity Executive Program coordinator, and establishment of Cybersecurity LAB. He is currently leading the charge by developing and implementing the cybersecurity strategy and assuring the alignment with enterprise architecture.
Dr. Alamri participates as an active member on multiple steering and executive committees. He joined MIT executive programs in the field of Digital Business Innovation and Technology. 
Parminder Kaur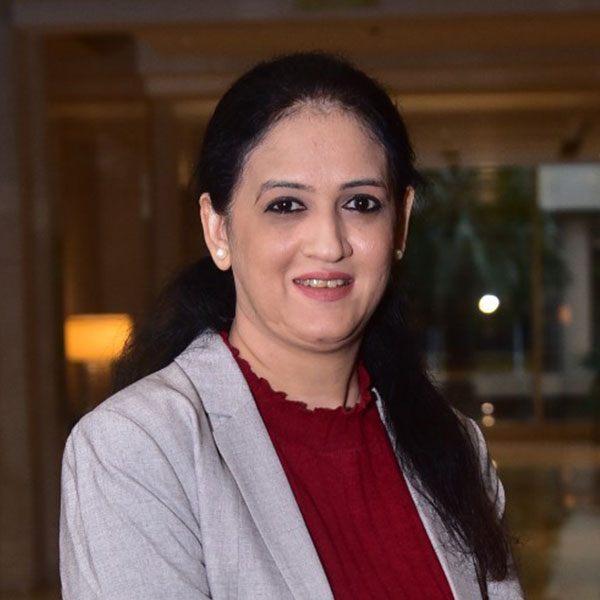 Parminder Kaur a seasoned professional with over 19 years of invaluable experience in strategic consulting, research, and project management. With an impressive track record spanning across India, the Middle East, and the APAC region, [Speaker's Name] has consistently demonstrated a keen understanding of dynamic markets and a remarkable ability to drive businesses toward success.
Her industry experience spans broad range of sectors including Physical and Cyber Security, Telecom Services and Cloud, Border Security Market; leveraging long-standing working relationships with leading industry participants including key market players and business associations.
Rajat Chowdhary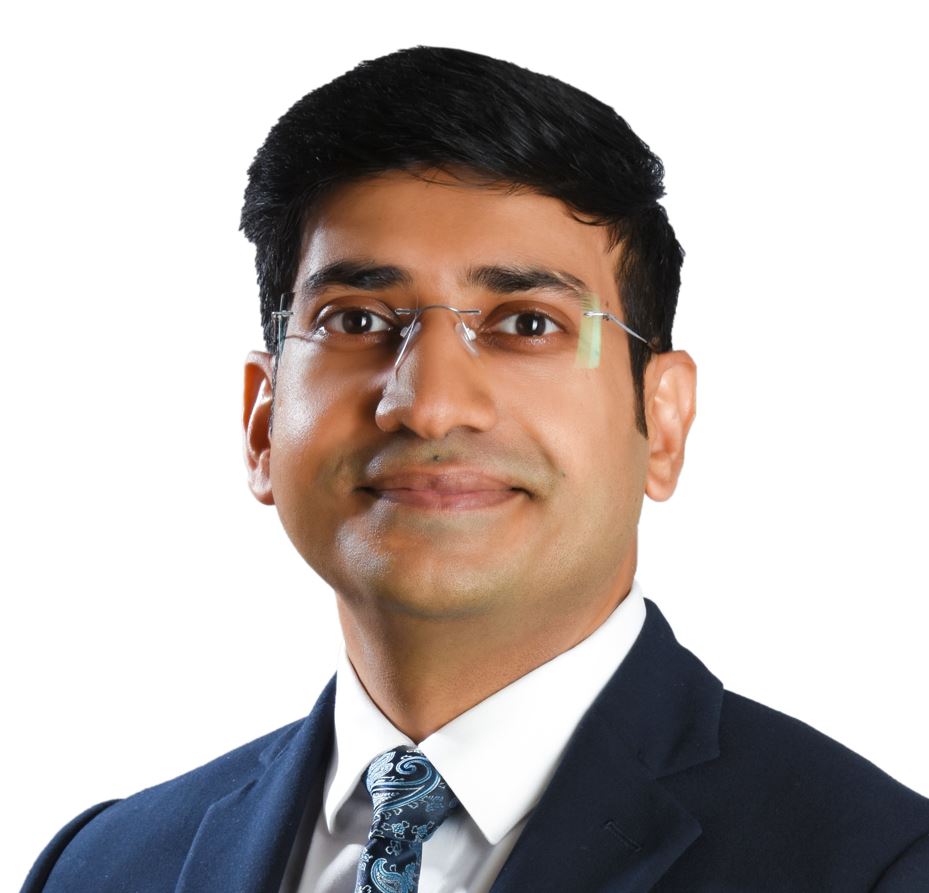 Rajat Chowdhary, a partner with PwC in the Middle East. He has 15+ years of experience in advising clients in technology and Public Safety domain.
He is also a co-inventor on several patents filed by PwC in the space of Command-and-control center application and operations.
Shaun Hipgrave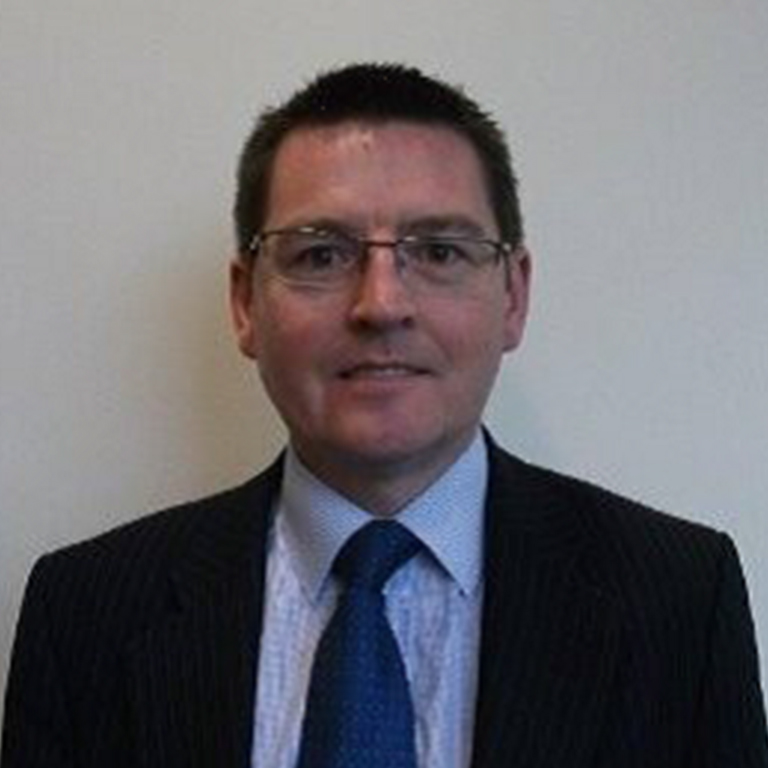 Shaun Hipgrave is Director Protect and Prepare, two of the Ps from the UK Counter Terrorism Strategy CONTEST.  He was the former Head of the Joint Security and Resilience Centre (JSARC) in the OSCT of the Home Office which he set up from scratch from 2016 and is the policy area for working with academia and the private sector as well as the unit that runs the HO Security and Policing show every year. Shaun has been working in the security sector for over 25 years.  After serving in the British Army he joined Northumbria Police where he served for 13 years, mainly in investigation and intelligence roles.  In 2003 he moved to the private sector joining FTS, a services and software forensic telecoms company focused in the criminal justice space.  After a spell as head of international development he took over as FTS managing director.  In 2012 he moved to IBM where he worked in the analytics solutions business.   As well as his private sector career, Shaun has been heavily involved in supporting the security sector through trade bodies.  Prior to joining the Civil Service, Shaun spent six years as the VP of the security sector board for ADS as well as a member of the RISC executive, an organisation that is now the main conduit between JSARC and the private sector/academia.  Shaun is married with two girls:: Maisie 11 and Georgia 9.  He is a sports enthusiast especially rugby and cricket but is being slowly converted to an avid junior netball and hockey Dad.
Scott Paterson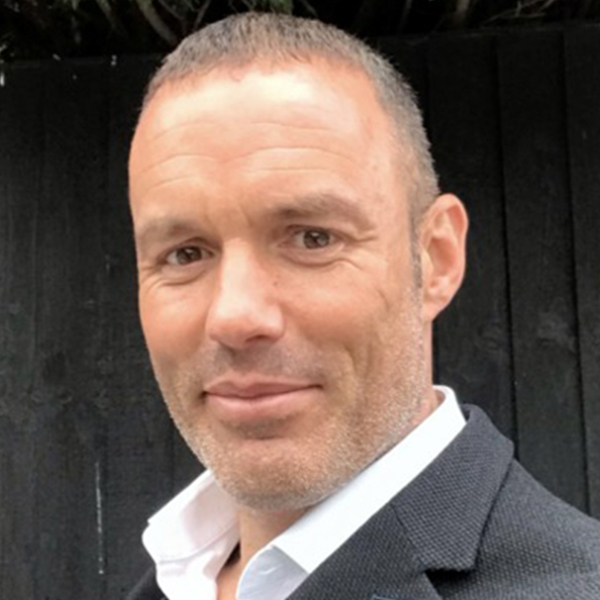 Scott is the Director of Security Operations across Europe, Middle East, & Africa (EMEA), supporting The Walt Disney Company (TWDC) employees, guest and assets across multiple brands including:
Disney, Marvel, Lucasfilm / StarWars, National Geographic, FOX/FX TV, 20th Century Studios, Searchlight Pictures, ESPN Sports, Pixar, ABC TV & News, Disney+, and many more across different areas. Scott works with an amazing team of dynamic & diverse professionals, and subject matter experts, as part of TWDC EMEA Security and the wider Global Security team.
Syed Mazhar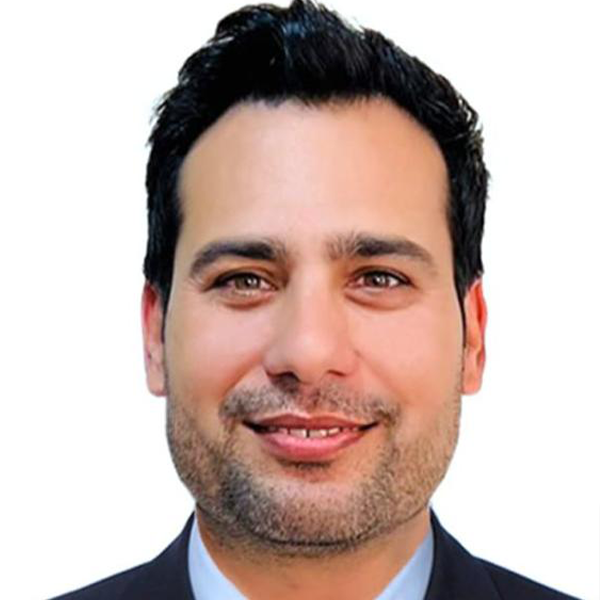 Syed Mazhar is the appointed Chair for IOSH UAE Branch, a Chartered Safety Professional and Authorised trainer by IOSH UK.
He is holding Bsc in fire and safety engineering with professional OHSE Qualifications such as NVQ, NEBOSH, IOSH, NASP and OSHA.
He is having over 15 years of experiences in the field of HSE and previously worked with world well known organisations such as ADNOC, Jacobs, DP World, K Home International, AE7, TUV & Al Bawani.
Stuart Williams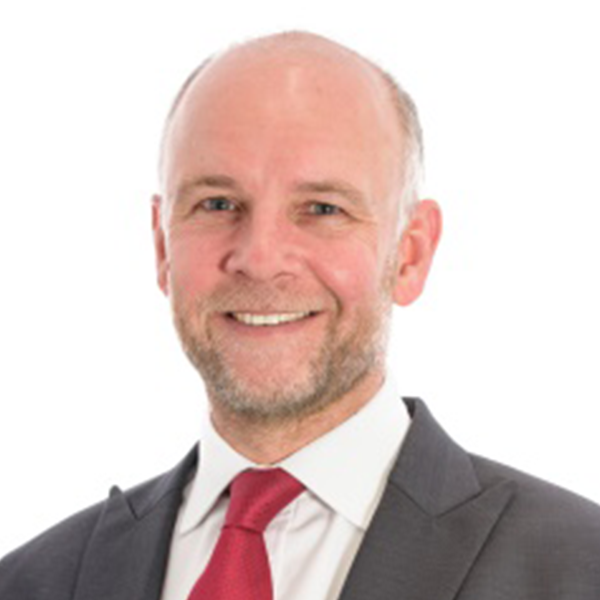 Stuart Williams is a highly regard security professional with specific expertise in security of the built environment.  Stuart is a Chartered Security Professional, he holds a Masters in Security Management from Loughborough University and is a Fellow of The Security Institute.  He also a member of the Built Environment Security Specialist Interest Group, established in partnership between The Security Institute and BRE (UK) to develop security best practice and support the development community.
Stuart is the founder of Blackford Security Consultants Ltd.  Before setting up his company, Stuart worked for a range of public and private organisations, mostly focused on security of the built environment, including working as the specialist security adviser to the Abu Dhabi Urban Planning Council, ensuring the achievement of security outcomes in every major development in the Emirate.  This included the development of the award-winning Safety and Security Planning Manual, as well as the implementation of a national Crowded Places Protection Progamme.  This groundbreaking work, combined with his earlier design and engineering work on major projects such as the Louvre Abu Dhabi, has provided him with an in-depth understanding of how security dovetails into the development industry, from master planning through to detailed technical design and construction.  More recently, he has supported engineering companies such as Meinhardt and WSP, and security companies, such as Control Risks, providing subject matter expertise for embedding security into many of the giga projects within the Kingdom of Saudi Arabia, including AMAALA, the Royal Commission of AlUla, Soudah, NEOM, Diriyah and Qiddiya.
He has presented at the Security and Counter Terrorism Expo in 2014 and 2019, he has lectured at Khalifa University of Science, Technology & Research on their MA programme for International and Civil Security and has delivered CPD sessions for several architecture companies and CABE in the UK.  
Eng. Thamer Anwar Noori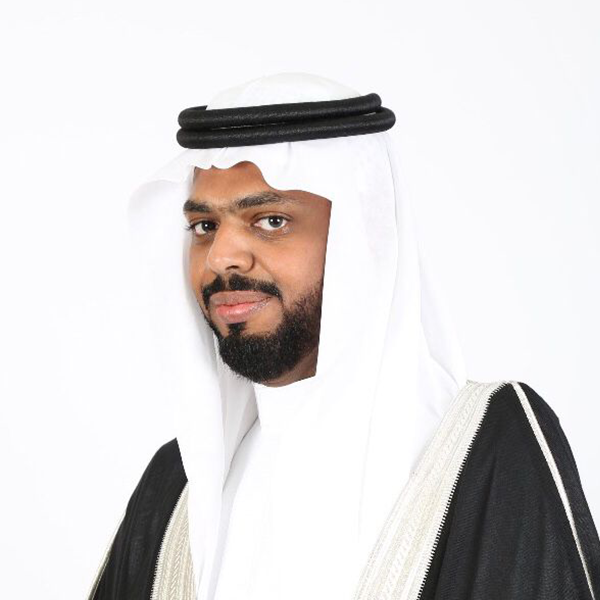 Director of Industrial Security and Safety Dept. in Royal Commission of Yanbu, have experience more than 19 year in industrial security, with degree of Electronic engineering have chance to successfully achieved Safe City initiative and 1911 integrated city control room. Have previous experience in aviation and oilfield experience looking to develop the Management of Industrial Security to more modern professional way. 
Tawfeeq Alsadoon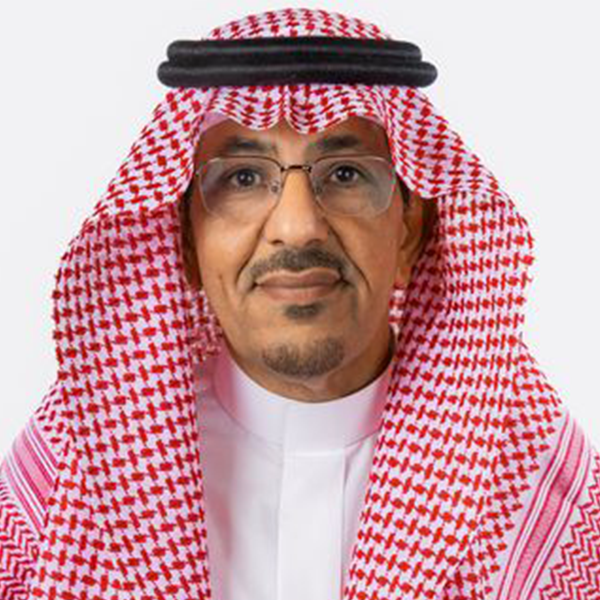 Head of Security at the Red Sea global, and General Manager of the Red Sea for Security Services. Mr. Tawfeeq AlSadoon has extensive experience  spanning more than thirty years in the security fields, where he served for twenty-five years as a  Special Security Forces officer in the Ministry of Interior, then moved to work in economic cities projects as director general of general affairs.
Mr. Tawfeeq AlSadoon holds a bachelor's degree in Computer Science and a Higher Diploma in Security Sciences. He has a proven track record of achievements in the field of building security systems in giga projects. Mr. Tawfeeq is currently working on developing the security capabilities of the Red Sea Global projects, such as the Red Sea and AMAALA destinations, he contributed to the establishment of the Red Sea Security Services, company specialized in Tourism Security, which aims to qualify and employ the youth of the Kingdom to work in the tourism security sector within the projects of the Kingdom's Vision 2030.
Turki Al-Munif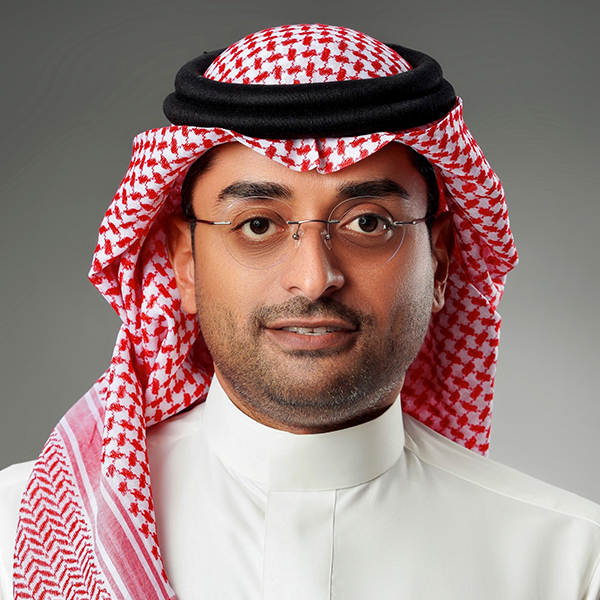 Turki is a distinguished professional with a rich history in the security industry and holds a Bachelors' Degree in Electrical Engineering from the Florida Institute of Technology.
Turki has received the prestigious Aramco President Award of Excellence for his remarkable contribution and innovation in implementing end-to-end digitized security processes, leading to numerous industry milestones and advancements. In addition to his current role, he is also leading Digital Transformation initiatives for Aramco's Safety and Industrial Security. He boasts over a decade of diverse experience and skills across Maintenance, Projects, Engineering, Academy, and Technology Solutions. His expertise as a Subject Matter Expert in drones and robotics adds a significant and unique dimension to his career. 
Vinod Nair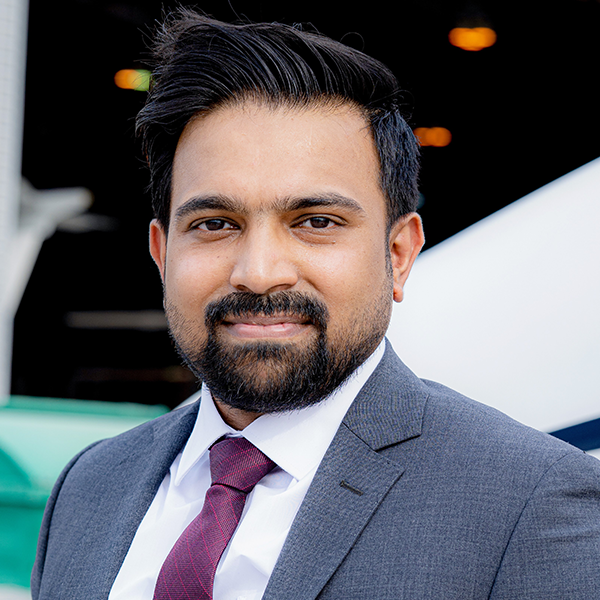 Vinod Nair is the Chief Operations Officer at BLUEDOt Air Ambulance . Bluedot is the leading Air ambulance Service Provider in the Middle East and South Asia region, headquartered in Dubai, UAE. In this capacity, Vinod is responsible for spearheading expansion initiatives and forging strategic partnerships in the MENA region with government entities, non-profit organizations, and corporations. 

With over a decade of exceptional leadership experience in the healthcare sector, Vinod's expertise lies in strategic operations, project management, and crisis response. As a passionate individual focused on various aspects of crisis management within the healthcare domain, he pursued specialized training in International Health Management from a renowned university in Ireland. There, he honed his skill sets and gained a global perspective on healthcare practices.

Alongside his team,  he played a pivotal role in many crisis management situations, including the NIPAH (NiV) epidemic and the COVID-19 pandemic, at the state and community levels in India. Additionally, during the Kerala, India flood in 2018, He successfully led the evacuation of over 200 critical care patients from a quaternary care centre to a safe zone.

Overall, he brings a wealth of experience, an unwavering commitment to healthcare, crisis management, and a global outlook to his role as a healthcare leader.
Yahya Alazri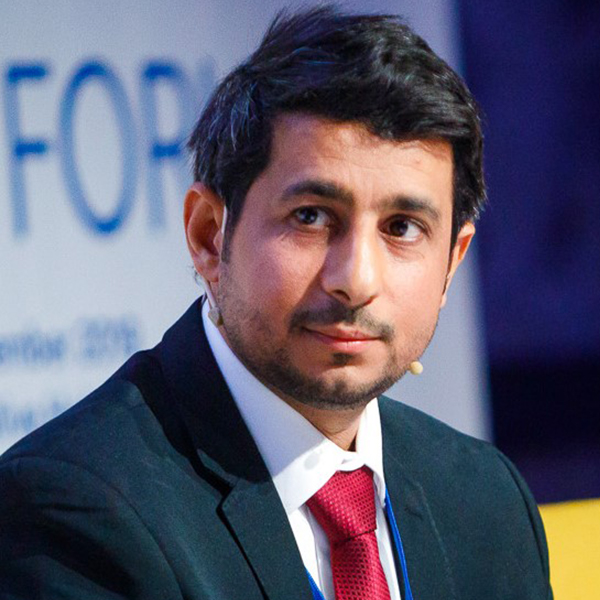 Cybersecurity Consultant holding Master of Science in Information Systems with 17 years of experience in cybersecurity, information security and risk management, digital identity, digital signature, digital transformation, and IT project management. Yahya was a team-lead in the e-government readiness project in 2013. He was the Director of Oman National PKI for the period 2015-2020. Along with the cybersecurity consultancy, Yahya is also the project manager of the new national PKI project in Oman.
Yahya had the honor to receive an international prize for Oman National PKI by the International Telecommunications Union (ITU) in Switzerland, 2016. He also presented Oman National PKI in the Expert Group Meeting on Mobile ID 2016 in Poland.
Fire Safety & Technology Summit Speakers
Ali Alshamrani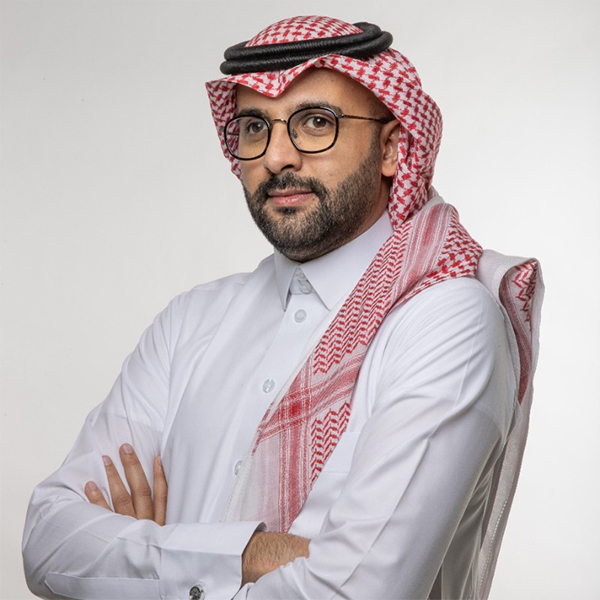 Ali Alshmrani - a seasoned fire and life safety professional who has been working in the field of fire protection engineering for more than 15 years. He is a certified fire protection specialist by NFPA and served as a member of the Saudi Fire Code technical committee. He embraced many leadership roles in the field of oil & gas, project management and construction industry which have helped him better understand the ecosystem of fire and life safety industry and its interdependency to building codes and law enforcement. 
Abdullah Al-Ghamdi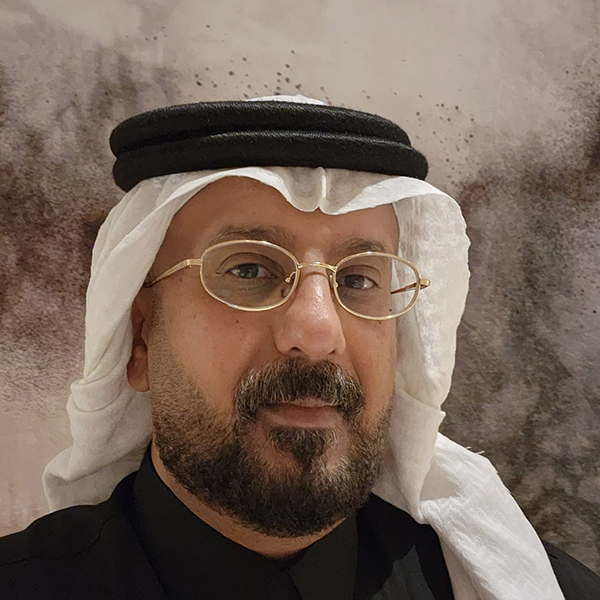 Abdullah Al-Ghamdi, Chairman Society of Occupational Safety Health; Saudi Arabia.
In addition Abdullah is Sr Field Compliance Coordinator with more than 25 years' experience in OSH field in both oil and gas industries and construction. For the last few years, Abdullah was HSE lead for Special Kingdom Projects Departments which Managed projects such as Saudi Pavilion in Expos 2020; King Salman Energy Park; King Abdullah Research Center etc.
Abdullah was president for ASSP-MEC for two terms; IOSH and IIRSM coordinator - Saudi Arabia.
Ahmed Trabelsi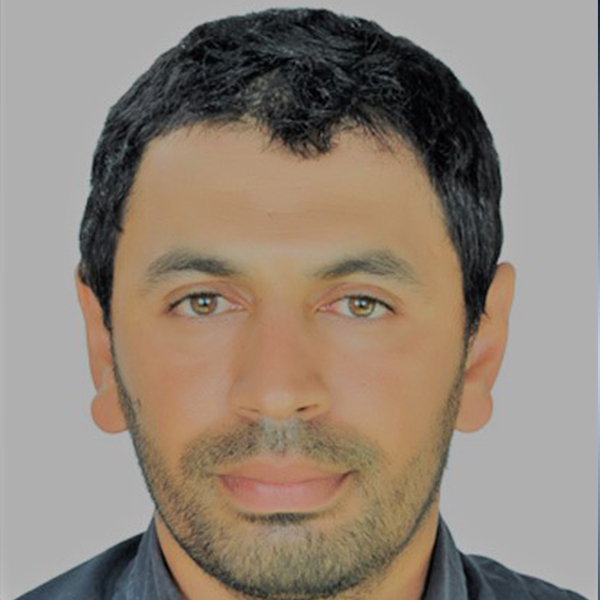 Ahmed Trabelsi is working now as a centre director in Saudi Petroleum Services Polytechnic (SPSP). He is a highly motivated and energetic professional with over 20 years' experience in construction, heavy lift, heavy equipment management, sales, customer service, a heavy equipment trainer & assessor.
Trabelsi was responsible at CERI, Tunisia to manage the crane & lifting equipment fleet and the equipment rental services and as a Heavy lift supervisor, in 2014. He supervised & conducted complex lifting operations as subcontractor of Ansaldo Energia, (working in a consortium with SNC-Lavalin) during an EPC project that involves the design and construction of a gas-fired combined cycle thermoelectric power plant rated 420 MW in Sousse.
Abdullah Faza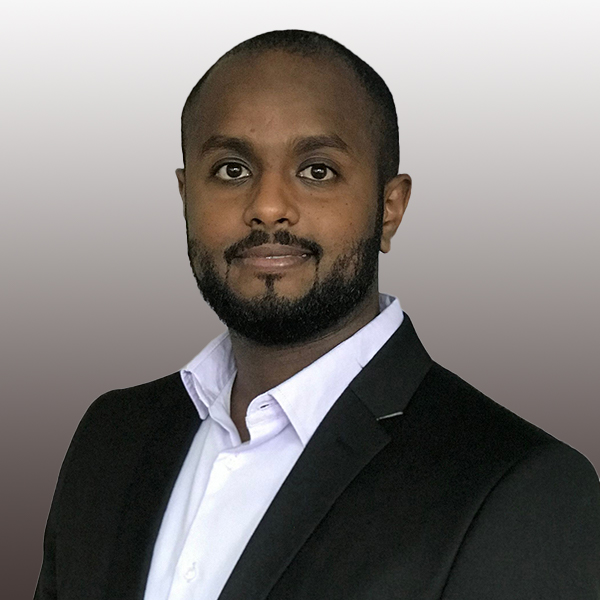 Abdullah holds a Bachelor of Science with Honour degree in Fire Safety Engineering from University of Central Lancashire, UK. He is a graduate member of the Institution of Occupational Safety & Health.
He is an experienced fire engineer with high skills and knowledge in fire & life safety design, fire & gas mapping, façade assessment, inspection and risk assessment. He delivered landmark projects in UAE and GCC countries such as Al Wasl 2020 tower, A2/A3 towers, UAE Pavilion Expo 2020, Wafi Tower, MBR Library, Dubai Frame, Riyadh DAMAC Towers, Riyadh Avenues Project, and others.

In addition to the engineering experience, Abdullah was a fire safety instructor delivering fire safety awareness courses for a variety of candidates.

Eng. Abdullah Hussain Al-Ghamdi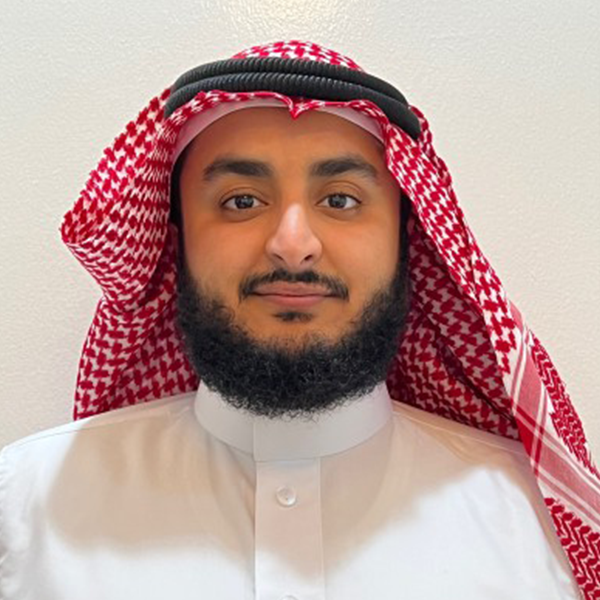 Dominic Ellis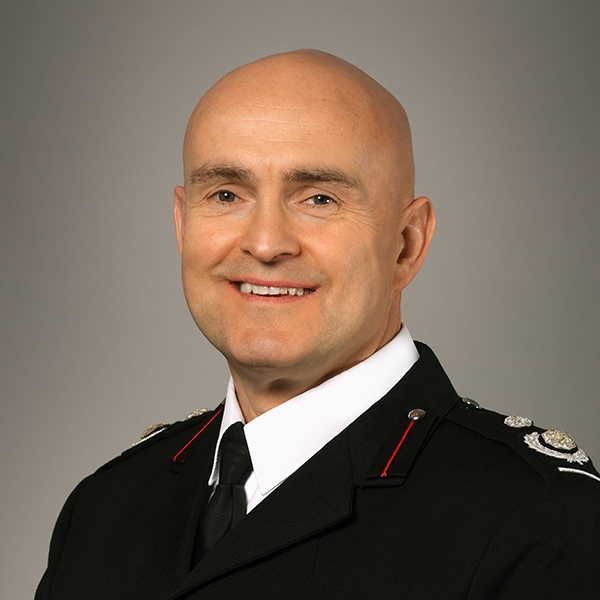 Dom is a Londoner who has served as a firefighter with the LFB for 35 years. All his service has been on the operational front line, and throughout his career he has attended and/or been part of the strategic response arrangements to numerous large fires and major incidents, including civil disturbances and riots, London terrorist attacks, the Grenfell Tower fire and the 2023 London wildfires.
Dom has been a strategic manager and part of the senior leadership team responsible for running the LFB for the last 14 years. During this time, he has held key strategic roles in training, strategy and planning, technical and service support, property and estate management functions, fire stations, service delivery and operational policy and assurance.
He has been responsible for the entire LFB estate of 103 fire stations including the river station, and 4,773 full time firefighters, covering 610 square miles of the capital. Also, the statutory fire safety, community fire safety and all operational and health and safety policy within the London Fire Brigade.
Dom has driven key aspects of the LFB's response to the Grenfell Tower Inquiry recommendations, implementing industry-leading improvements in High Rise Firefighting and Fire Survival Guidance (FSG) policies; and ensuring that all operational personnel have received the required training and development in these new policies and protocols.
Eng. Ahmad Sagr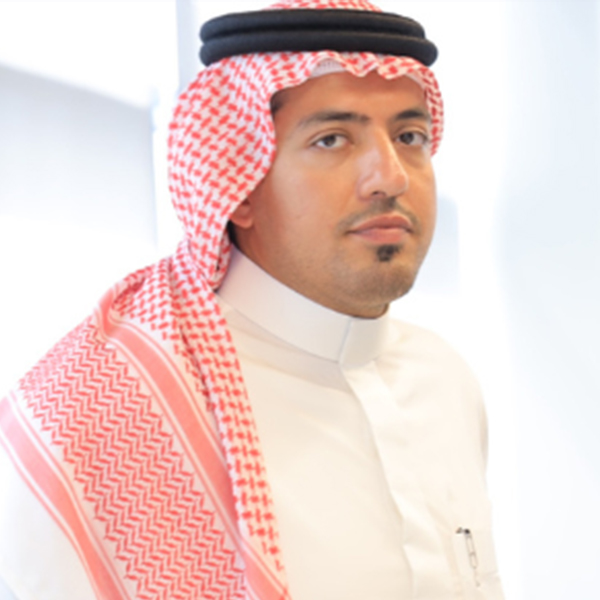 Ahmad started with Saudi Sicli since 2005, currently the Chief Operating Officer at Saudi Sicli in charge of company operations and manufacturing.
 Ahmad Lead Fire Protection & Security Projects
Ahmad lead one of the top success stories in Saudi Sicli, as he adopted the idea and managed the execution of new foam factory for local production in Jeddah producing premium Foam Concentrates up to the best approvals and standards.
He oversees operations of fire service and emergency response across 26 cities in critical locations in the kingdom.
Experienced in Fire Protection Systems and relative international and local codes and standards by executing hundreds of projects in Saudi Arabia.
Eiad Shami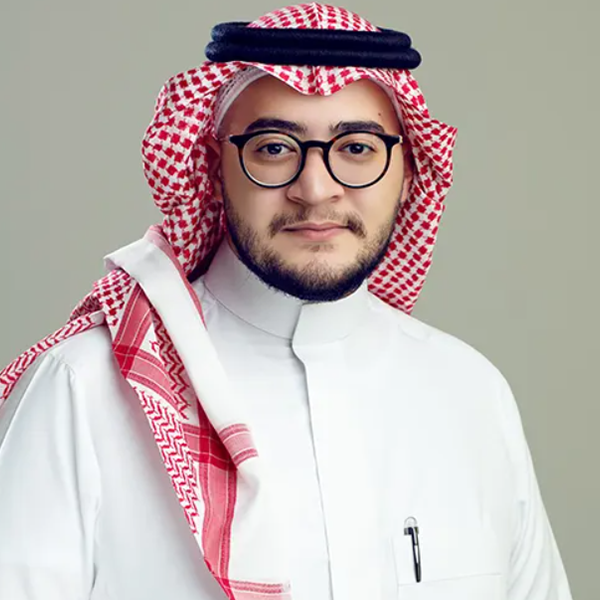 Eiad Shami is a Senior Fire and Life Safety Consultant at WSP in The Middle East with experience ranging from designing fire and life safety strategies of commercial developments and high-rises to developing county fire and life safety governance / compliance frameworks. This wide range of experience that Eiad has, provides a well-established foundation in applying prescriptive and performance-based methods in codes and standards for bespoke fire safety designs to new buildings realizing clients' and architectural design intents and undertaking risk assessment audits of existing buildings in order to categorize and advise on mitigation or preventative actions.
As a designer, Eiad has also contributed to façade fire safety research for the Middle East region, focusing on the fire service operations and facilities management areas as well as consulting on county wide fire and emergency management plans.
Major. Essa Almutawa
Head of the Readiness Room, The General Directorate of Civil Defense, Dubai
Director of the Monitoring and Inspection Department up to the present day, starting from 2020, Major Essa is currently working towards earning his Ph.D. from the University of Gloucestershire in the UK with a focus on Leveraging Emotional Intelligence to Enhance Organizational Productivity. His educational background includes a Master's degree in Crisis and Disaster Management and Master research in Management from university of central Lancashire and a bachelor's degree in public relations in the United Arab Emirates.

Major Essa also completed several notable training programs such as Exercising Leadership from Harvard University and Managing Emotions in Times of Uncertainty & Stress at Yale University, along with numerous other training courses.
Among his most significant accomplishments is the innovative proposal, he put forth establishing an epidemiological investigation team to address the challenges of COVID-19. This initiative played a pivotal role in Dubai's attainment of the top spot globally in the Global Entrepreneurship Index for Safest Cities
Faris Alzahrani
Faris Alzahrani is a fire safety professional with industrial and academic experience for about 11 years, specializing in Fire Detection and Alarm, ITM of Water-based and Special Hazards, and Building Codes and Standards, design and analysis of Life Safety and Egress Systems. He is a registered fire safety associate engineer, certified fire protection specialist (CFPS) and fire inspector (CFI-I). He has been involved with a wide range of different projects, ranging from industrial fire protection and risk management to built-environment life safety and building code analysis. He currently holds a record of 1,050 training hours in different subjects. 
Ghaith Bakir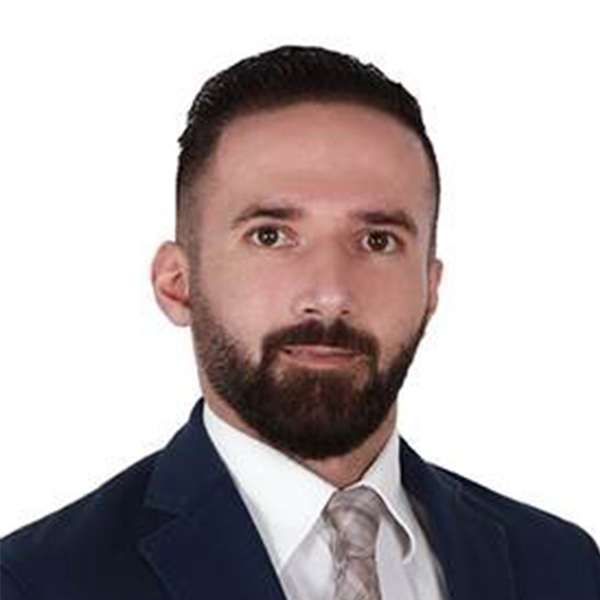 Ghaith Bakir, Senior Regulatory Engineer at UL Solutions, who provides regulatory support in the Middle East and Africa regions. Working out of the UL Solutions office in Dubai, Ghaith provides technical expertise in regulations, codes, standards, and product installations related issues to assist regulatory authorities, consultants, manufacturers, designers and contractors in resolving product acceptance and code compliance issues., Represents UL Solutions at AHJ and code development meetings by participating in code discussions and conducting technical presentations on code-related technical subjects, Plan, conducts and supervises code and regulatory related projects of major magnitude and scope.
Prior to joining UL Solutions Ghaith worked as a project engineer for a leading producer and supplier of fire and life safety solutions. In that role, he managed projects across the United Arab Emirates (UAE) involving the installation, testing and maintenance of fire protection equipment and systems. He also worked for a Dubai master developer as a fire engineer, assisting in developing and implementing fire safety management system frameworks, and evaluating compliance with national and international fire safety standards and best practices.
Eng. Hanan Al Mohammad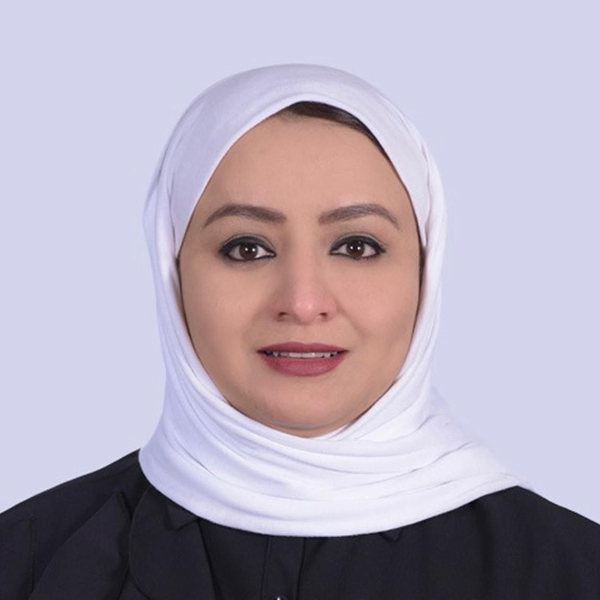 Hanan work as a safety and occupational health engineer with more than 20 years of experience in Nationall administration of occupational Health & Safety in Kuwait Public Manpower Authority also Im recently joined KIOSH company as a Project Director  She got a Bachelor's degree in Mechanical Engineering from the University of Kuwait in 2002. She is also an international and local accredited occupational safety and health trainer 
Jacques Du Plessis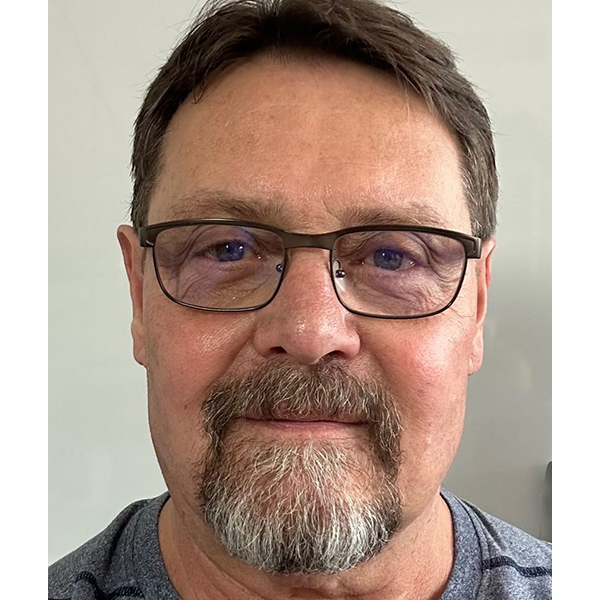 Jason has more than 30 years of experience within the access industry, gained with equipment manufacturers, rental companies, and training bodies.
He arrived in the Middle East some years ago with a drive of promoting safety for workers who work at height. Key focus points include reducing the risk of accidents and increasing awareness of the workforce, among management tradesmen and training providers.
His connection with many safety associations from local to international supporting the HSE professionals. His aim is to boost safe practices whilst working at height. He collaborate with safety groups and governing bodies throughout the Middle East and South Asia.
Jason Woods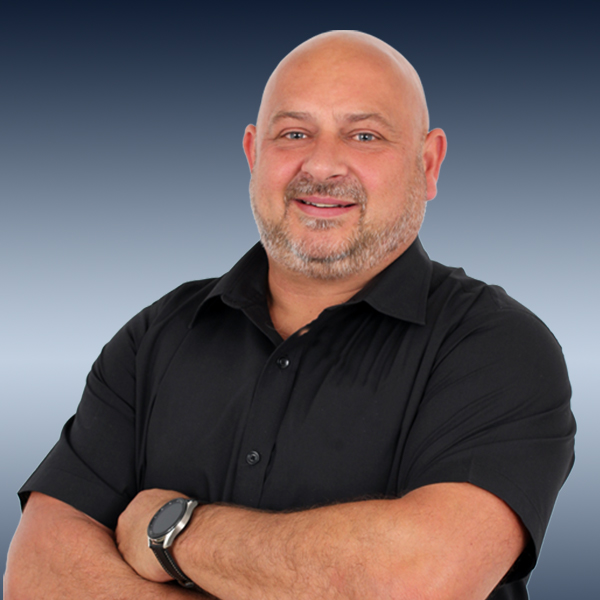 Jason has more than 30 years of experience within the access industry, gained with equipment manufacturers, rental companies, and training bodies.
He arrived in the Middle East some years ago with a drive of promoting safety for workers who work at height. Key focus points include reducing the risk of accidents and increasing awareness of the workforce, among management tradesmen and training providers.
His connection with many safety associations from local to international supporting the HSE professionals. His aim is to boost safe practices whilst working at height. He collaborate with safety groups and governing bodies throughout the Middle East and South Asia.
Dr Joanne Knox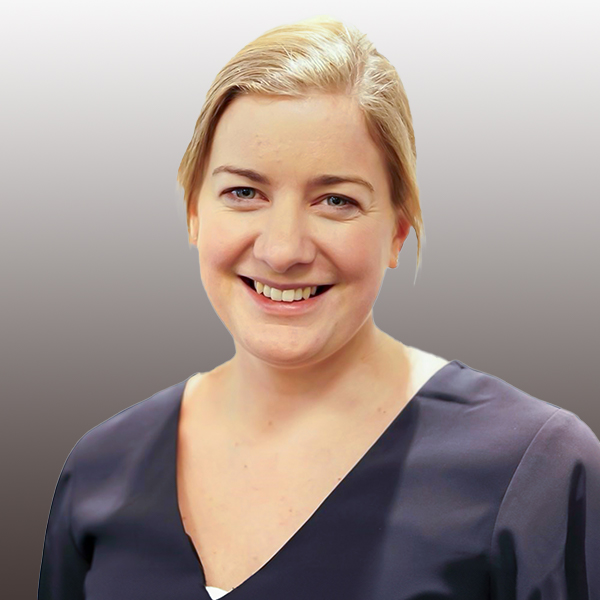 Joanne has over ten years experience in fire and life safety consultancy. She has led teams in ensuring safety and compliance with local Authority requirements in the review and design of a wide range of projects, both in the UK and the Middle East. This has involved using both local and international safety codes and standards. She also previously worked for the BRE Centre for Fire Safety Engineering while studying for a PhD on the analysis of structures in fire.
Joanne has written fire strategies for a wide range of building types, including schools and universities, hospitals, commercial buildings and residential projects. She has gained authority approvals for projects in the UK, Qatar, KSA and UAE, which has involved liaising with the engineering design team, architects and clients. Joanne gives support to Middle East located projects designed in all our offices, and endeavours to provide the best possible solution for our clients.
She actively engages with the industry and educational institutions through knowledge sharing. She has also authored several publications and technical papers relating to Fire Life Safety, and looks forward to further engagement with the fire engineering community at conferences and workshops in the region.
Mohamed AlSayed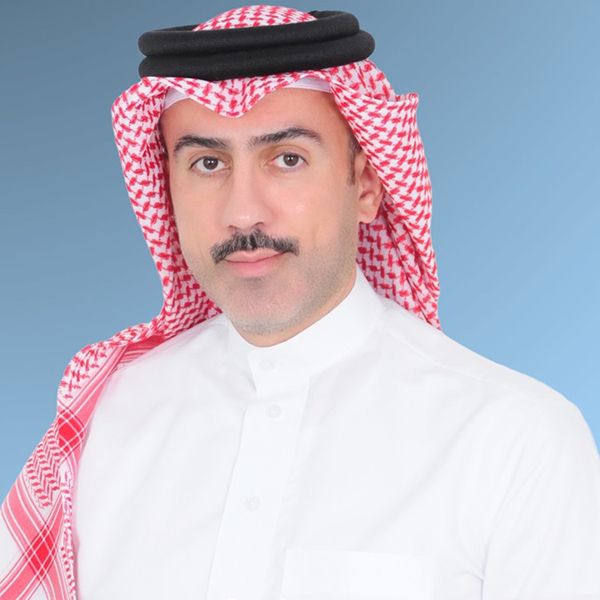 Mohamed AlSayed is the Director of Rescue and Firefighting Services at Bahrain Airport Company. He has over 23 years of experience in Emergency Response, Fire Prevention, and Crisis Management in the aviation industry. He is a certified ICAO/ACI International Airport Professional (IAP) and has several academic degrees in Fire Science, Emergency Response, and Emergency Planning.
Mohamed is a highly experienced and qualified professional with a proven track record of success in Emergency Response and Fire Prevention.
Peter Stephenson
As a Director (Fire Engineering) at Hydrock, Peter co-ordinates the companies international expansion into the Middle East and consultancy activities including developing fire strategies, fire & emergency response strategies and fire systems analysis for projects. Peter is also a Fellow of the Institution of Fire Engineers (IFE) and is currently President of the IFE GCC UAE Branch registered in Dubai.
His considerable experiences in fire safety engineering and rail infrastructure projects includes working as a Business Development Manager at Warringtonfire, Associate Director at Buro Happold, Senior Fire Safety Engineer for Network Rail, Fire Safety Officer for Royal Berkshire Fire and Rescue Service and as a consultant in both large multi-disciplinary and small independent practices. Peter is actively involved within the international fire safety community, formerly being treasurer of the Railway Industry Fire Association (RIFA) and former finance director of the International Aviation Fire Protection Association (IAFPA). Peter is a regular contributor to regional journals (Fire Middle East and Gulf Fire).
H.E. Lieutenant General Expert Rashid Thani Rashid Al Matrooshi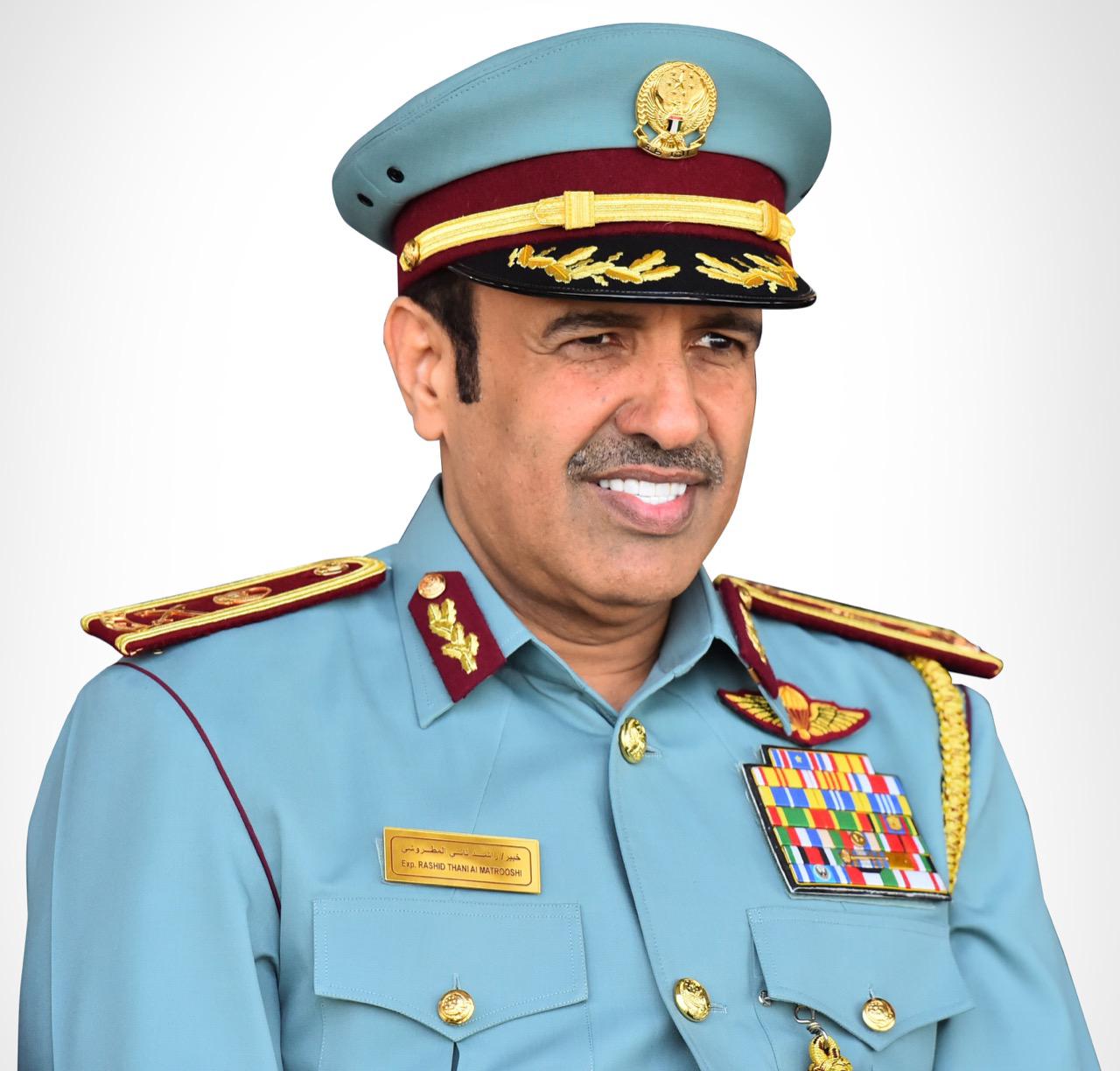 Steve Apter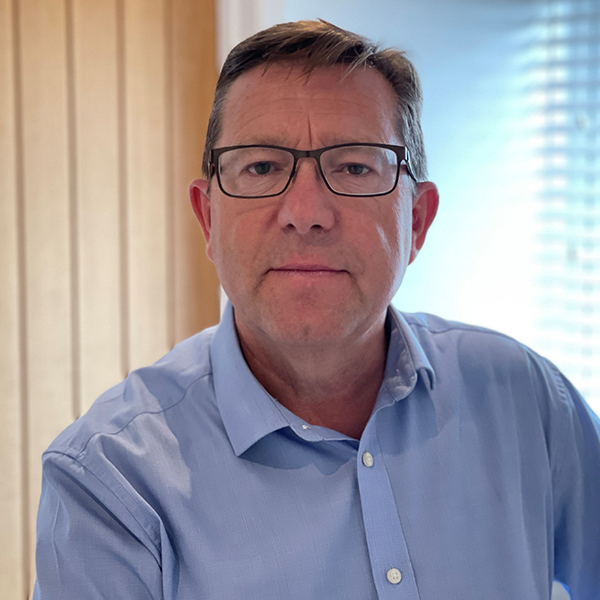 Steve Apter is the Director of Response for Red Sea Fire & Rescue at Red Sea Global (RSG) and oversees the establishment and development of emergency response capabilites across The Red Sea and AMAALA, two exceptonal, regenerative tourism destinations that aim to set new standards in sustainable development and put Saudi Arabia on the global tourism map.
Steve is a distnguished figure in the realm of emergency response and crisis leadership, with a career spanning over 30 years. He is the Former UK Chief Fire Officer and Deputy Commissioner of the London Fire Brigade, and his expertise garnered royal recognition in the 2020 New Year's Honours List when he was bestowed with the prestigious Queen's Fire Service Medal for exemplary leadership within the Fire and Rescue Service.
During his tenure as Deputy Commissioner, Steve coordinated the Fire Service's counter-terrorism capabilities and chemical, biological, radiological, and nuclear defense. He advised on national crises, such as the Grenfell tragedy, the Westminster Bridge atack, and the Salisbury poisoning.
Steve was awarded the first Honorary Fellowship to the Institute of Search and Technical Rescue in recognition of over 30 years developing and advancing technical rescue standards globally. As National Operational Guidance was introduced into the UK Fire and Rescue Services, Steve was the Chief Fire Officer responsible for the creation of the very first strategic guidance for operations across the service.
Steve was Chair of the UK and World Rescue Organizations and has represented the services across the globe, including presenting at the UN in New York, as well as numerous global conferences as a guest speaker and presenter. Previously he was Chief Fire Officer and Director of Community Safety on the Isle of Wight, where he orchestrated the service's response to the COVID-19 pandemic.
Dr. Sebastian Ukleja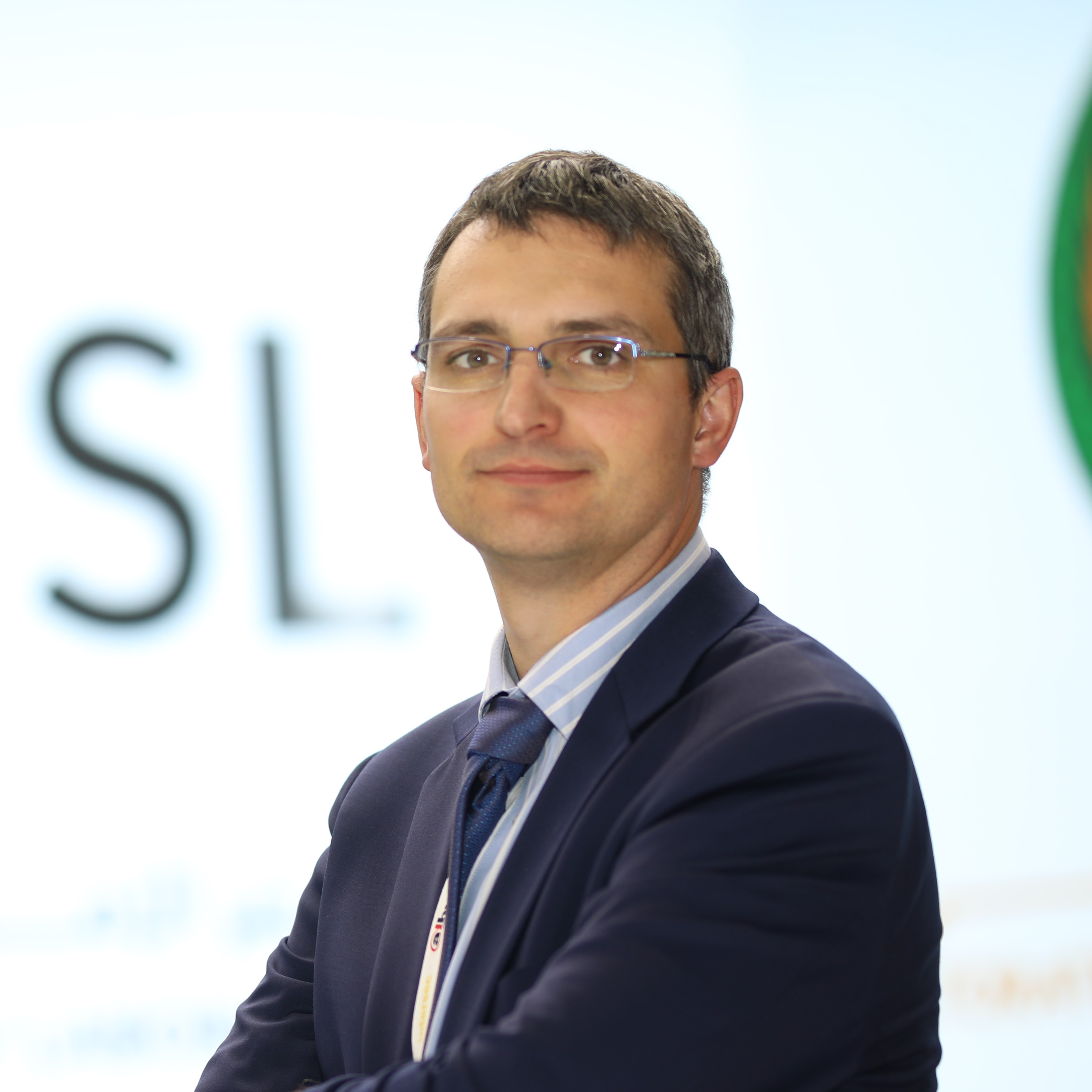 Since he started his PhD in Fire Safety Science in 2006 at Ulster University, Northern Ireland he has been always passionate about fire safety science and research.
He has published in peer-reviewed journals and presented his research during various international conferences.  His PhD was focused on smoke and carbon monoxide production during underventilated enclosure fires. Later he published on various topics related to enclosure fire dynamics, material flammability, toxicity and recently co-authored two papers related to fire testing of façades.

He worked in Academia (Ulster University) and in commercial fire testing in various fire labs in Europe, including BRE and Efectis UK/Ireland.

Dr Eng. Szymon Ptak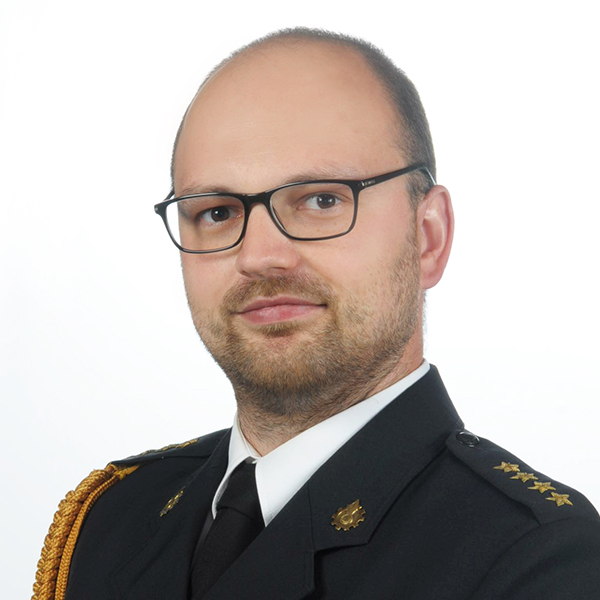 Saad S. Alhatem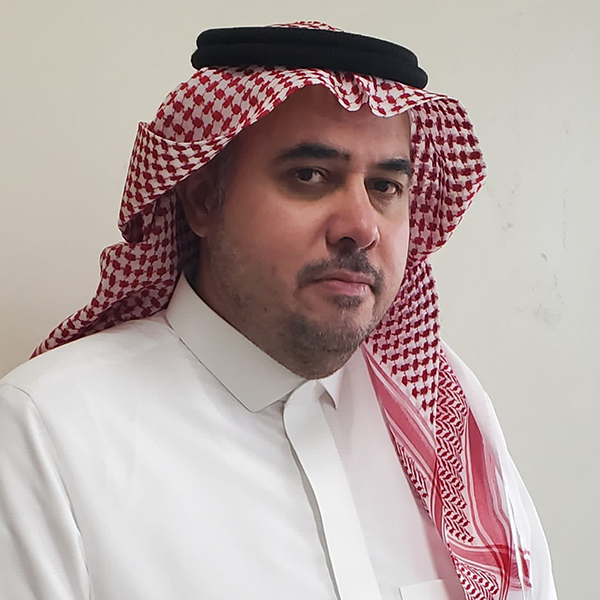 Sajid Raza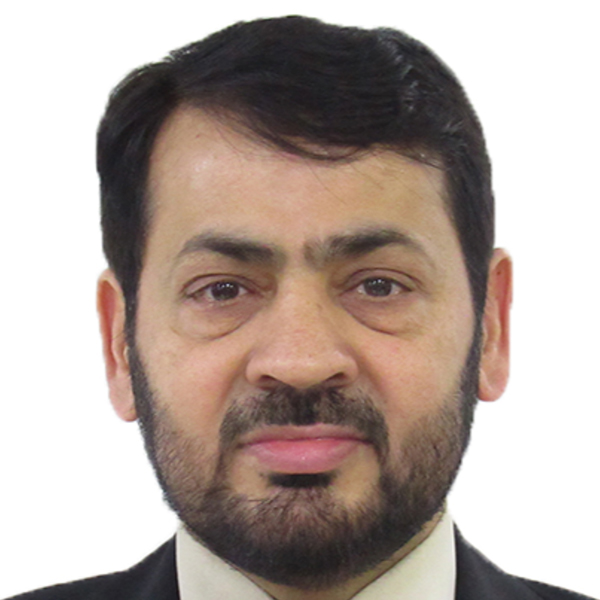 Sajid Raza is the CEO of Butler Engineering (ME) & Butler Engineering Int'l Ltd (UK), responsible for overall operational steering of the organization in the Middle East, UK, Europe and Asia. Under his leadership, Butler Fire Consulting provides wide range of fire engineering and life safety consulting services globally.
He received Mechanical Engineering degree from Aligarh Muslim University and an MBA from Jamia University both in India. With strong belief in continuous learning, he took up various training courses like NFPA 101, 13, 20, 25, 72, 80, 130 and IFC Special Inspection training, amongst many others.
Being member of the UAE Fire Code Council, Sajid has provided a unique dimension to Fire & Life Safety DIIM philosophy of "Design, Instal, Inspect, Maintain". Recently conferred with Global Excellence Award in the UAE for his contribution to 'Life Safety Cause' is a testimony in itself. In addition, Sajid is the Middle East Chair for the International Firestop Council (IFC) advocating a continuous fire safety improvement.
Tom Reher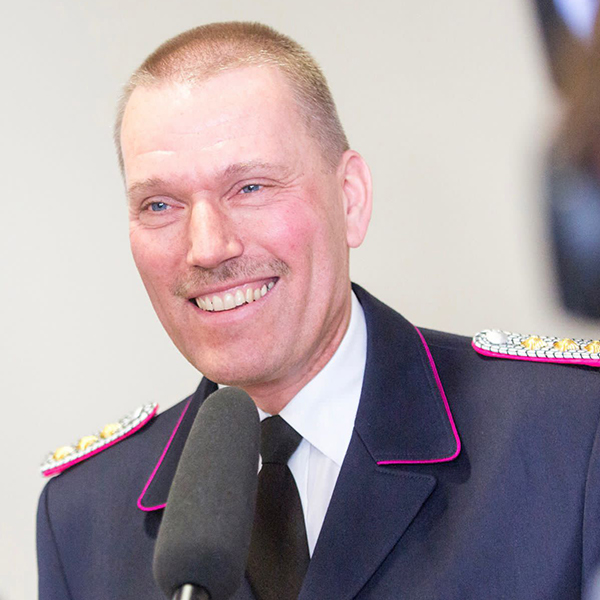 He is a distinguished 3-star Chief Fire Chief in Glinde, Germany, excels in diverse roles, serving as the Press Officer, Marketing & PR Lead, International Relations Specialist, Association Politics Consultant, Social Management Expert, and Conflict Resolution Counselor. 
Eng. Ahmad Sagr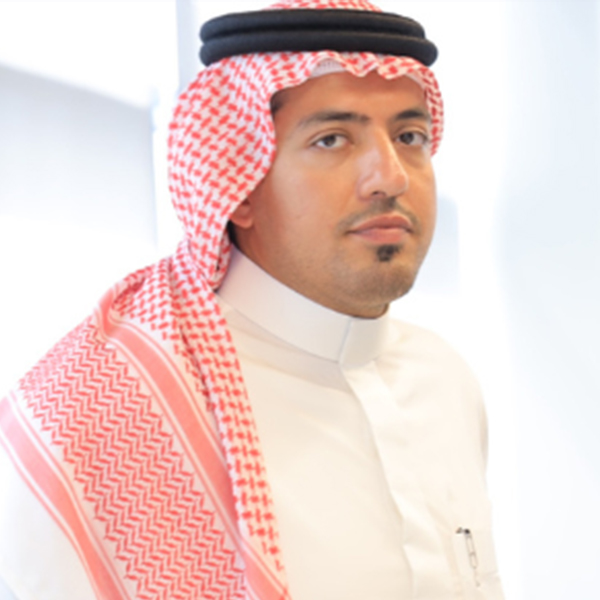 Eng. Ahmad Sagr
Bachelor of Science in Industrial Engineering, GPA 4.52/5 –King Abdul-Aziz University, Jeddah, Saudi Arabia
Master of Science in Industrial and Systems Engineering, GPA 3.9/4- University of Southern California, Los Angeles, CA, USA
Ahmad started with Saudi Sicli since 2005, currently the Chief Operating Officer at Saudi Sicli in charge of company operations and manufacturing.
 Ahmad Lead Fire Protection & Security Projects.
Ahmad lead one of the top success stories in Saudi Sicli, as he adopted the idea and managed the execution of new foam factory for local production in Jeddah producing premium Foam Concentrates up to the best approvals and standards.
He oversees operations of fire service and emergency response across 26 cities in critical locations in the kingdom.
Experienced in Fire Protection Systems and relative international and local codes and standards by executing hundreds of projects in Saudi Arabia.
Andrea Monteleone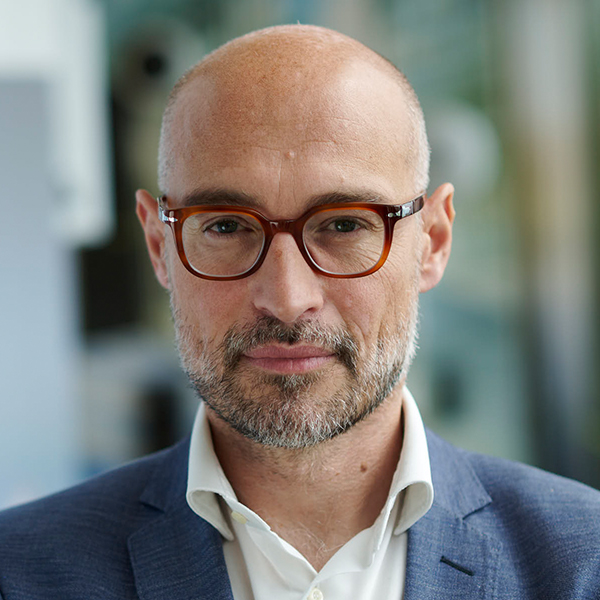 With a dynamic career spanning over 15 years, Andrea Monteleone has consistently excelled in the realm of critical infrastructure and security. As the Critical Infrastructure Segment Development Manager for EMEA, he is a strategic visionary, collaborating closely with teams to craft and implement long-term strategies tailored specifically to the critical infrastructure sector. His expertise lies in supporting sales and marketing teams across EMEA, ensuring they are finely attuned to meet the unique needs of customers in this sector.
Having previously served as a Sales Manager in various security-focused companies, Andrea brings a wealth of hands-on experience and a deep understanding of the industry. His unwavering commitment to excellence continues to drive success in safeguarding critical infrastructure across the region.
Francesco Fidicaro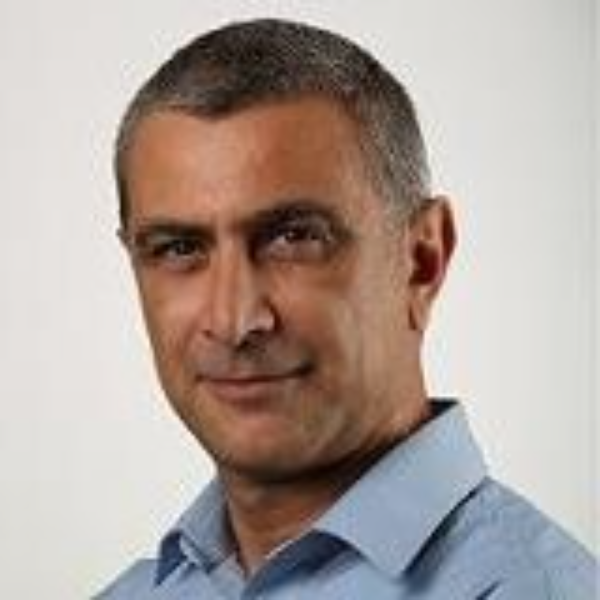 Francesco Fidicaro has extensive international experience in leading multinational telecommunications and technology companies. He joined the Thales Group in 2015 as the Head of Sales for Security Solutions and currently serves as the Executive Director, Head of Strategy, and Chief Sustainability Officer for Thales Regional. Before joining Thales, he held a position as a Senior Strategy Advisor at STC Group, focusing on the Group's digitization and international M&A strategy.
Throughout his career, Mr. Fidicaro has led and supported global organizations in digital value-creation strategies and their transformation journeys, spanning telecommunications, information technologies, engineering, and media. He also founded and served as Managing Director of his own company, which operated in Digital Professional Services for Government Entities in Europe.

His professional journey began at Alcatel-Lucent, where he had a successful career until 2009, culminating in his role as Alcatel Lucent EMEA Executive Vice-President for Enterprise & Government and Vertical Markets.

Francesco Fidicaro holds a Master's degree in Electronic Engineering and Telecommunications from Palermo University (completed at Columbia University) and completed his business studies at SDA Luigi Bocconi University in Milan. He possesses several professional certifications, including expertise in Government Bid Processes in the EU (University of Florence McKinsey), certification as a Licensed Engineer to oversee civil and Telco projects in Europe, and a Security & Safety Professional Certification. He is a member of various professional international associations and serves on several boards of non-profit Italian organizations.

Additionally, Francesco served in the Italian Navy as a Petty Officer from 1988 to 1990.

Firas Shmait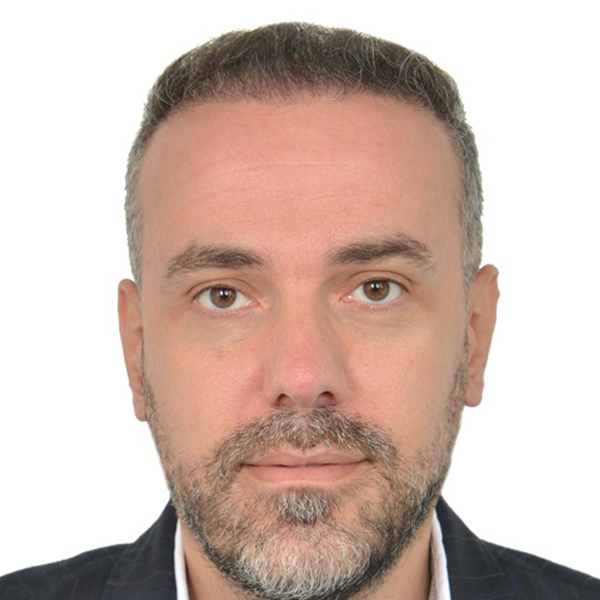 The Regional Manager for Safety & Security at Dell Technologies, based in Dubai, UAE, has over a decade of experience in sales and management across the META region. In their current role since January 2022, they excel in establishing key governmental relationships and implementing strategic business plans.
Previously, as the Sales Manager at Motorola Solutions from April 2020 to December 2021, they enhanced market understanding through innovative tools, fostered cross-functional collaboration, and consistently met targets. They also served as the Sales Manager at Axis Communications from July 2019 to April 2020, where they introduced sales tools, promoted teamwork, and achieved target goals.
Their career journey includes a role as Sales Manager for LTI (Levant, Turkey, Iraq, Egypt, Pakistan) from May 2015 to April 2020. Throughout their career, they've demonstrated dedication to excellence, teamwork, and exceeding sales objectives.
Karim Salah Tawfik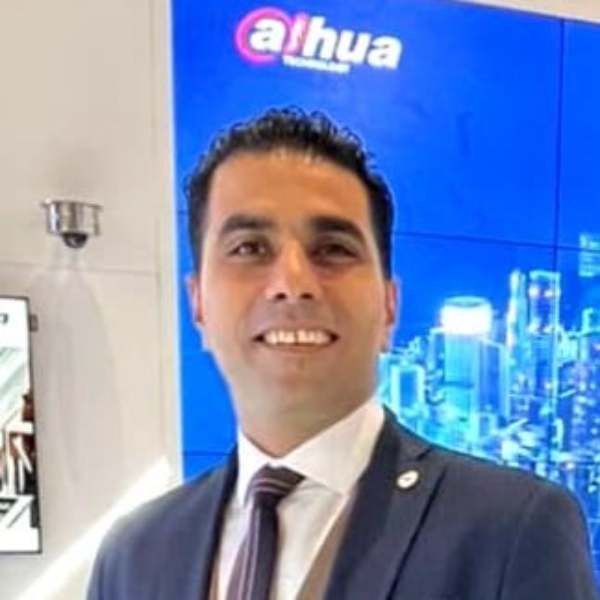 -Bachelor of Electrical Engineering, specialized in communication and control systems.
-Project Management professional PMI-PMP®, Professional in business Analysis PMI-PBA® certified from Project management institute.
-14 years' experience in Low Current Systems especially integrated security solutions. Accumulated over the years broad experience in business analysis, technical sales, AI development and systems integration with a strong background in the Middle East region projects.
-Demonstrated success in delivering high-quality projects across various sectors, including Industrial, Oil & Gas, Hospitality, government, and Education.
Mohammed Abdulkareem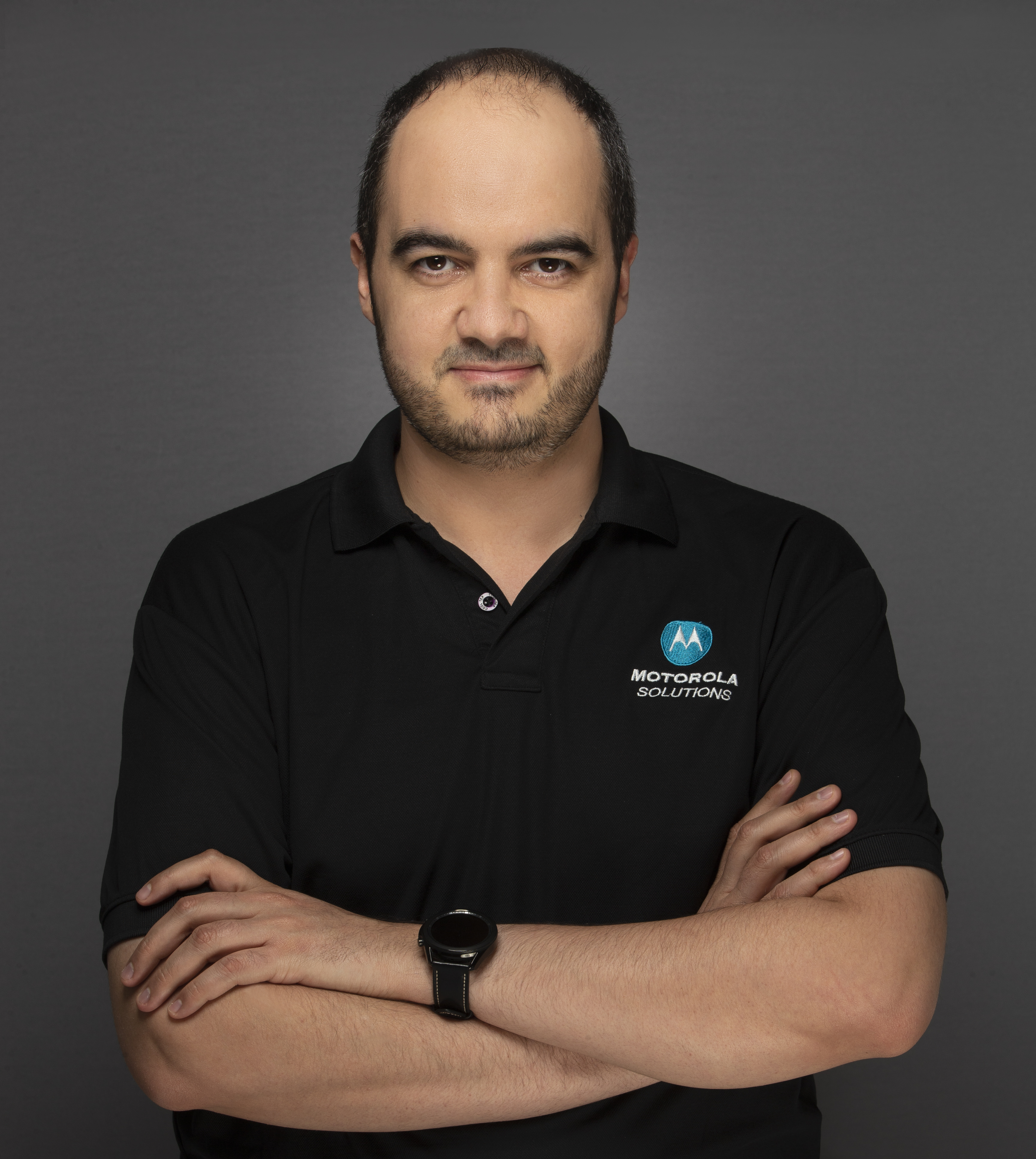 With over a decade of experience in the physical security industry starting out as a security systems engineer for the projects department of a major university and moving to presales with multiple manufacturers, Mohammed Abdulkareem has a unique insight into the requirements of end-users and the cutting-edge technologies that can fulfil them. In his current position as a Sales Engineer for the Video Surveillance and Access Control division of Motorola Solutions, he plays a key role in planning and building solutions that best fit the specific requirements of end-users from the diverse ecosystem of Motorola products and integrated technologies. 
Mohammed Bajarsh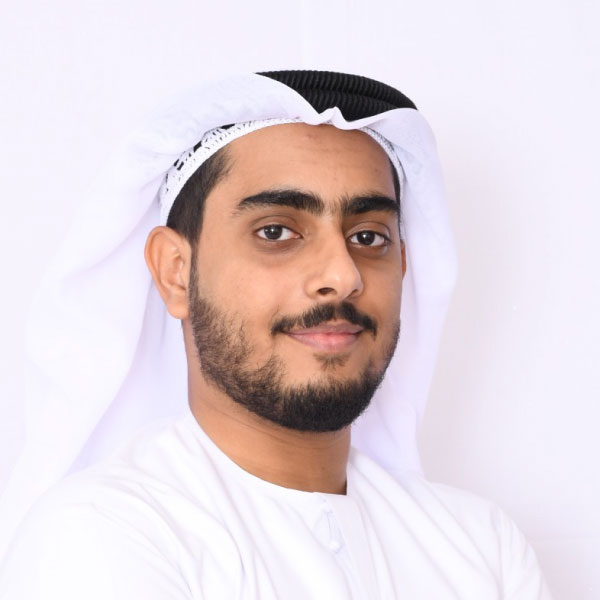 Mohammed Bajarsh, RecFaces Head of Presale in the MENA region, is a dedicated, innovative, and collaborative leader, passionate about technology. He has a strong technical background in robotics and advanced Technologies, which gives him a deep understanding of emerging technologies and how to apply them in practical and impactful way.
Mohammed's extensive practical 7-year experience and ability to understand and solve complex technical problems allow him to make strategically sound decisions that increase efficiency on technically challenging projects. While working in the RecFaces team, Mohammed has already conducted a number of pilot and commercial projects to implement facial recognition software in the areas of transportation security, financial institutions, large sports venues, and high-tech business centers.
Mohamad Saad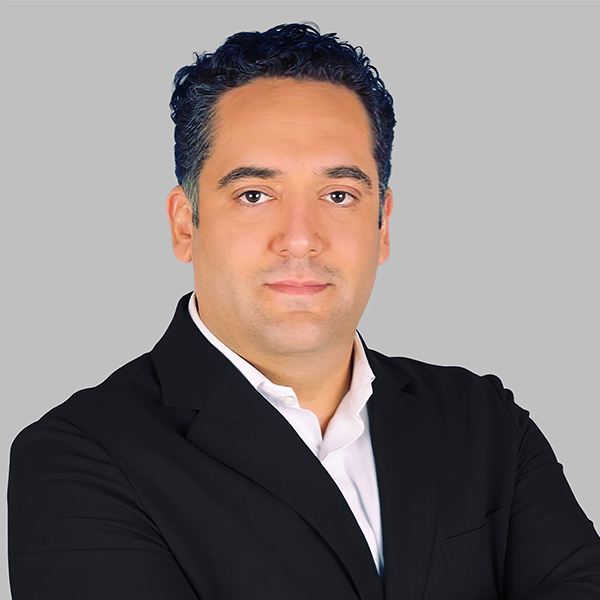 Mohamad Saad is a versatile professional with a wealth of experience spanning the technology/security sectors. With a strong background in business leadership and a passion for security, he made significant contributions in these domains. Mohamad has played pivotal roles throughout his extensive 15-year career, particularly in the realm of developing and spearheading innovative initiatives and projects. His commitment to innovation and his ability to drive new ideas to fruition have been instrumental in shaping his professional journey.
Currently serving as the Country Manager at Genetec, Mohamad Saad continues to shape the security industry's landscape. He is responsible for overseeing Genetec's operations and ensuring the delivery of innovative, high-performance solutions to clients in Saudi Arabia. 
Stuart Bettle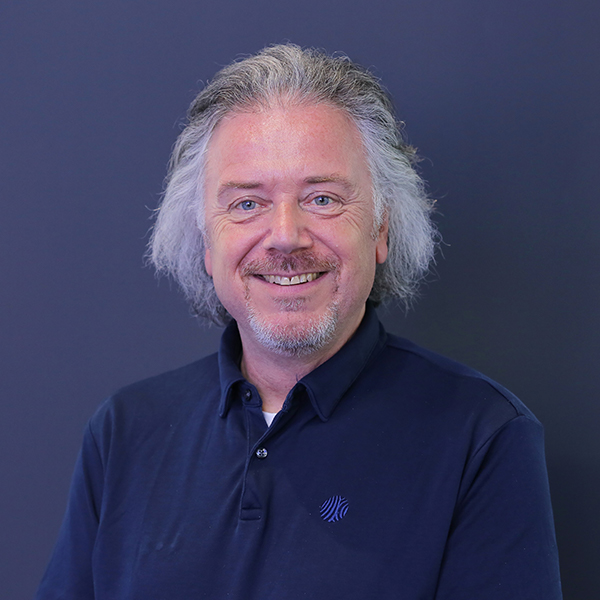 Working for Tyco / JCI for the past 20 years and an Integrator prior to that, Stuart has an extensive background in the security industry from both the manufacturing and end-user perspectives of the business. Throughout Stuart's time in the business he has accrued a vast amount of knowledge and expertise about our products and solutions during his time in the sales, training and development departments. His skills as a communicator have been recognized amongst the global business, as he is often the face and voice of Tyco at many of the trade shows and exhibitions; translating the functional feature based data in to end-customer centric benefits with the ease of a seasoned performer. In his current position, Stuart is responsible for developing and implementing regional product strategies for the Video Surveillance portfolio, managing the video surveillance brands American Dynamics, Illustra and Exacq.